Can a Fort Worth Fence Company Provide Fencing That Lasts a Lifetime?
Here's how the best Fort Worth Fence company can provide you with a fence that stands tall, long after installation.
A typical fence can last 15 to 20 years if it is maintained properly. If you partner with the leading Fort Worth fence company, you can enjoy a top-quality fence that delivers long-lasting results.
The premier fence company in Fort Worth offers fencing in a wide range of materials. No matter what type of fence you select, the company ensures it is installed according to your requirements. And the company verifies your fence is built to withstand even the toughest conditions and will perform well for years to come.
Plus, the best Fort Worth fence company takes the guesswork out of installation. To do so, the company takes the following steps to ensure each fence installation is successful:
1. Meet with the Customer
Fence installers discuss a fencing project with a customer. They use the meeting to find out what the customer wants to achieve during their project. At the same time, they can offer insights into myriad fencing options.
The meeting provides a valuable learning experience for the customer as well. At this time, the customer can ask questions regarding fencing products and services. He or she can get details about what to expect during fence installation, too. Then, the customer can make a decision about whether to move forward with getting fencing for their Fort Worth home or business.
2. Craft a Personalized Fence Installation Plan
Once fence installers meet with a customer, they deliver a custom project plan. The installers share the plan with the customer and ensure he or she knows what they will do to provide him or her with a great fence.
After the customer approves the plan, the fence installers get ready to execute it. The installers prepare their fencing tools, materials, and equipment. That way, these installers ensure that they are good to go when the customer's fence installation date arrives.
3. Install the Fence
A fence installation date is a big day for a Fort Worth homeowner or business operator. And fence installers do their part to make the day a memorable one for all parties involved.
Fence installers arrive on time and get to work immediately on a fence installation date. The installers work hard to set up a fence in a single day. They keep the customer up to date regarding the status of their fence installation. When the work is done, the installers meet with the customer to verify he or she likes their fence.
Get a Terrific Fence That Will Continue to Impress for an Extended Period of Time
Superior Fence & Rail of North Texas offers premium fence installation. We also provide fence maintenance tips and recommendations. Our team ensures your fence will dazzle long into the future. And we are here to help you care for your fence after installation.
We can help you kick off your fence installation project. To learn more or request a free quote, please contact us online or call us today at (817) 349-2727.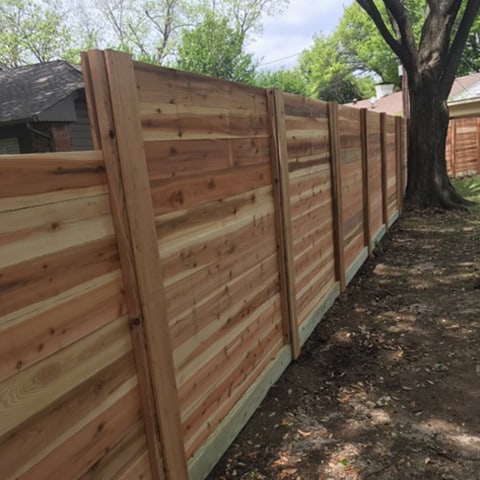 Great Fences Make Great Neighbors!
Best Quality Fences
Highest Customer Satisfaction Rating
Fence Installation Made Easy
Licensed, Bonded & Insured
Your Superior Fence and Rail service team is standing by! Get a fence installation quote today!