How Much Does It Cost to Work with a Spring Hill Fence Company?

Here's how to find a Spring Hill fence company that delivers the maximum return on investment.
The cost to work with a Spring Hill fence company varies. Every fence project is different. As such, the costs associated with each project depend on the work required.
Furthermore, there is no one-size-fits-all approach to pricing for all Spring Hill fence companies. Rather, these companies set different prices for their respective fencing products and services.
When it comes to limiting the cost of a Spring Hill fence project, shop around. Then, you can identify a fence company that won't force you to spend beyond your means to obtain a quality fence.
Here are three tips to help you identify a fence company that blends economy and quality.
1. Request Fence Pricing Information
Contact a fence company and request a written quote. Next, you can collect quotes from multiple fence companies. You can then compare and contrast these quotes against one another.
A fence company quote should be clear and detailed. If you are uncertain about why a company included certain fees in its quote, follow up with the business. From here, you can get clarification about all costs associated with hiring the company to set up your fence.
2. Negotiate the Price of Your Fence Project
Provide a fence company with details about how much money you can spend on your fencing project. Let the company know you are unwilling to exceed your budget. If a company can meet your budget, you may want to consider working with the business. Conversely, if a company continues to push you outside your comfort zone, you may want to consider other fencing providers.
Of course, if you have multiple fence project quotes in hand, you can share them with various fencing companies. This can help you get several fencing companies to compete with one another for your business. Plus, you can position yourself to obtain the lowest-possible price for your project.
3. Consider a Wide Range of Fencing Products
Do not settle for one type of fence. Instead, remain open to different types of fencing for your property. This allows you to weigh the pros and cons of myriad fence options. And it can help you select fencing that aligns with your budget and delivers exceptional value.
For instance, wood fencing represents a viable option for outdoor landscapes. It is more affordable than many other fence products. Yet wood fences offer great strength and durability.
On the other hand, aluminum fences are usually more expensive than their wood counterparts. However, aluminum fencing often requires less maintenance than wood fences. It typically offers greater versatility in comparison to wood fencing as well.
Evaluate several fence options, and when you do, look beyond price. That way, you can select fencing that meets your expectations for years to come.
Want Fencing That Matches Your Budget? Superior Fence & Rail of Pasco County Can Help
Superior has fence installation professionals who can help you find a terrific fence that won't break your budget. For more information or to request a free quote, contact us online or call us at (727) 619-2741.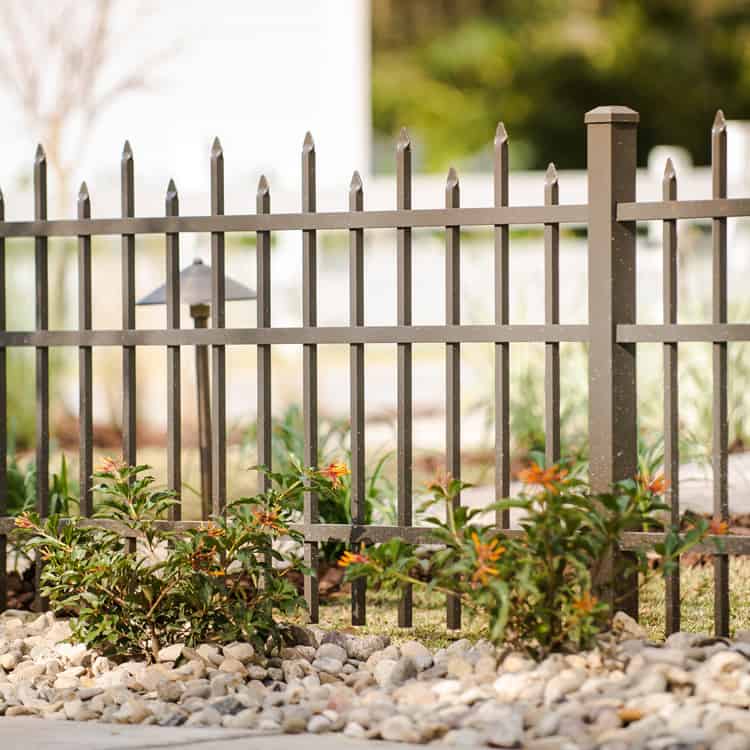 Great Fences Make Great Neighbors!
Best Quality Fences
Highest Customer Satisfaction Rating
Fence Installation Made Easy
Licensed, Bonded & Insured
Your Superior Fence and Rail service team is standing by! Get a fence installation quote today!