4 Myths About Working With a Bellview Fence Company
There are a lot of myths that surround fencing and working with a Bellview fence company. We're here to put some of them to rest.
No matter how much research you do before choosing a Bellview fence company, you're going to read several things that may or may not be true about hiring a professional to build your fence. At Superior Fence & Rail of Pensacola, we want to make sure you have a good understanding of what it's like to work with our team.
Myth: You'll pay more by hiring a professional.
The truth is the exact opposite of this myth. When you hire a Bellview fence contractor, you're going to pay less for your fence in the long run. To understand all the costs that go into building a fence, think about how much value there is in getting the job done right the first time. This means that you won't have to go back and replace pickets that might not have been properly installed or hardware that wasn't meant for the materials you purchased.
Myth: It's faster to DIY.
If you're an experienced DIYer, you might feel like you can get the job done faster on your own than working with a Bellview fence builder. However, it's important to account for your busy schedule and how you'll be working around other things that you have going on. Instead, hire a fencing company that will get the job done as soon as it can get the materials and work with your schedule. You can also feel confident that your builder will have all the materials necessary to build your fence on the first trip to your job site without having to make multiple trips to the hardware store.
Myth: You'll have to compromise on quality for the price.
This goes along the same lines as saving money by hiring a professional fence builder. It's not unusual to worry that you have to sacrifice the quality of fencing for the price you're paying for services. In contrast, a Bellview fence contractor has access to better materials than what is often available on the shelf at big-box stores or available for order. In fact, we fabricate many of the materials that we use to build fences for our customers. This allows us to run quality assurance on each piece of your fence before it ever leaves our facility.
Myth: Your job will get passed to subcontractors.
Unfortunately, this myth is partially true. While some Bellview fence companies will pass you off to subcontractors to get the job done, it's not always the case. At Superior Fence & Rail of Pensacola, we pride ourselves on employing our own building crews so you can feel comfortable knowing that you're working with people who have been vetted by us.
Contact Us to Learn More
If you're looking for a Bellview fence builder to help with your fence installation, get in touch with us at Superior Fence & Rail of Pensacola. You can reach our team by calling (850) 706-7710 to schedule a consultation.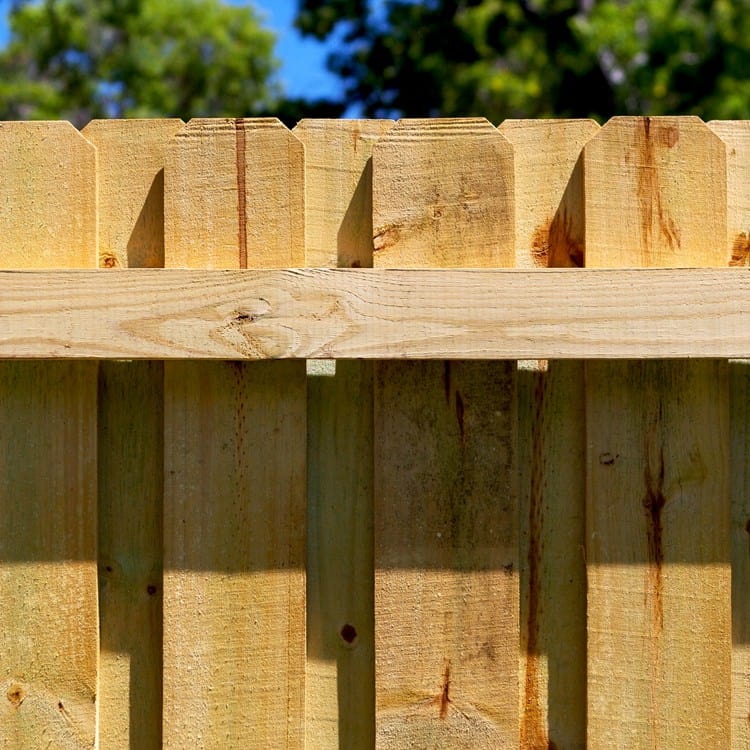 Create a Sleek, Comfortable Outdoor Living Space with Help from a Pensacola Deck Builder
Great Fences Make Great Neighbors!
Best Quality Fences
Highest Customer Satisfaction Rating
Fence Installation Made Easy
Licensed, Bonded & Insured
Your Superior Fence and Rail service team is standing by! Get a fence installation quote today!