4 Things That Set Us Apart From Other Ensley Fence Companies
We pride ourselves in being different from every other Ensley fence company. Here are five things that we believe set us apart from the competition.
When it comes to finding an Ensley fence company that's right for you and your home, it's important to find the aspects of each that make them unique from one another. At Superior Fence & Rail of Pensacola, we believe there are several aspects regarding the way we do things that set us apart from our competitors.
We Fabricate Many of Our Own Fences
Most Ensley fence contractors you work with are going to have to order their materials directly from the manufacturer or even from a big box store to get what they need. This means that they're beholden to the quality of materials that come from the factory without performing their quality checks. This can lead to snags in your installation timeline and make it more difficult to have your fence completed when you want it.
Rather than worrying about the supply chain, we fabricate many of our own fences in our facilities. We have 26 locations around the country where we prepare fences and materials for each job. This allows us to verify that every part of your fence meets our high standards before it gets to you.
We Offer Financing Options
Buying a fence can get expensive by the time you account for the length of the fence you're going to have installed plus all the materials associated with it. Don't feel like you're the only person who doesn't have the cash sitting in your bank account to pay for a fence in full when it comes time. We understand this and want to help our customers add value and security to their homes by providing them with financing options. Our team of financing experts will help you find a repayment plan that fits your budget. Those who qualify can get funds from $1,000 to $100,000 with flexible terms from two to 12 years. We want to make sure you can afford to get the fence that you need for your home.
Our Customer Service Rating
One of the aspects we're most proud of is our outstanding customer service rating. We have had more than 3,000 customers leave five-star reviews based on our customer service, production, and overall installation experience. You can be confident that we will put your needs first as we work hard to install the perfect fence for you and your home. Additionally, we prioritize minimizing the impact your installation has on your busy schedule so you can rest assured that when it comes time to build your fence we will do our best to finish the job in a single trip. We want to be your top choice for an Ensley fence company.
Our Buying Power
We have dozens of crews leave our facilities across the country every day. Year over year, our fence builders install more than two million linear feet of fencing. This has helped us develop strong relationships with the manufacturers we buy from as we're purchasing in large amounts. Because of this, we can get a better price on your materials than many of our competitors. As your Ensley fence contractor, we can help you get the best materials at a price that's right for you.
Contact Us to Learn More
If you're looking for an Ensley fence builder to help with your fence installation, get in touch with us at Superior Fence & Rail of Pensacola. You can reach our team by calling (850) 706-7710 to schedule a consultation.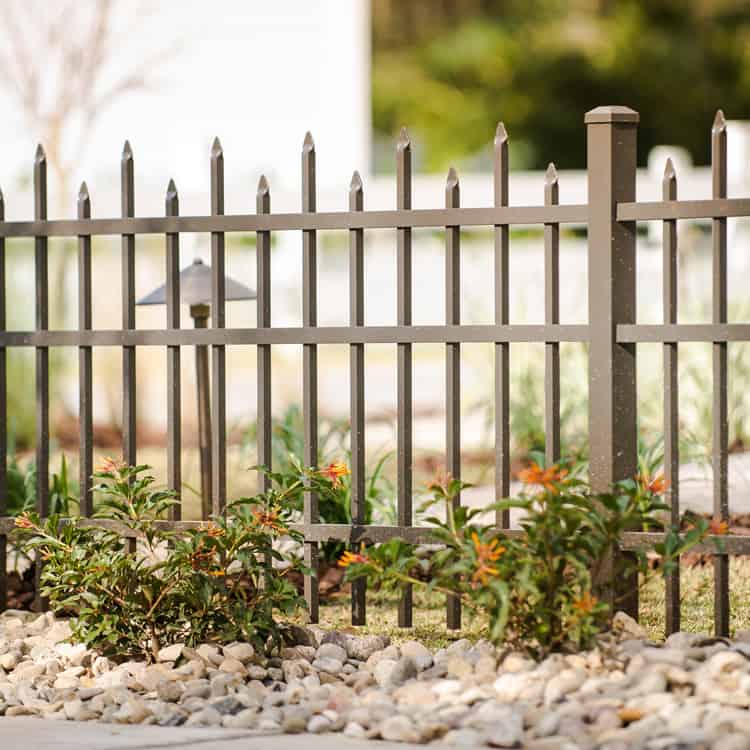 Create a Sleek, Comfortable Outdoor Living Space with Help from a Pensacola Deck Builder
Great Fences Make Great Neighbors!
Best Quality Fences
Highest Customer Satisfaction Rating
Fence Installation Made Easy
Licensed, Bonded & Insured
Your Superior Fence and Rail service team is standing by! Get a fence installation quote today!