Don't Overpay — Find a Cypress Fence Company That Matches Your Budget
Here's how to identify a Cypress fence company that delivers affordable and high-quality products and services.
Your primary goal: partner with a Cypress fence company that delivers exceptional results. At the same time, you want to work with a fencing provider that won't break your budget.
It can be tough to find a Cypress fence company that offers the right combination of economy and quality. But there are several things you can do to find a top-notch fencing company that aligns with your finances. These include:
1. Conduct Research
Initially, look beyond the costs associated with a fencing company. Because if you choose a fence company that provides subpar products and services, you're unlikely to be satisfied with the final result.
Perform an online search for fence companies in Cypress. From here, look at a fence company's products and services. Also, examine the company's industry experience and expertise. Next, you can remove fence companies that cannot provide the products and services you want from consideration.
2. Request Multiple Quotes
Get in touch with a fence company directly. Ask the company about its products and services and learn how it will approach your fencing project. Furthermore, request a quote from the company.
It can be beneficial to receive multiple fence project quotes. This allows you to compare and contrast the costs associated with various fencing companies.
You may be able to negotiate the price on your fencing project, too. Once you receive project quotes, follow up with fencing companies that garner your interest. At this point, discuss the quotes you have received with these companies. And you may be able to negotiate a budget-friendly price for your fencing project.
3. Check Out Customer Reviews
Read customer reviews to find out what a fence company's clients are saying about the business.
Customer reviews can give you a good idea about what it's like to work with a fencing provider. They can help you decide if a fence company is a viable option based on your budget and other factors.
Resist the urge to make a rash judgment about a fence company based exclusively on one review. Instead, check out several customer reviews, and you may quickly discover the best fence company in Cypress.
Why Should You Select Superior Fence & Rail of West Houston for Your Fencing Project?
Superior Fence & Rail is a proven commodity. Over the years, we have built our reputation as one of the leading fencing companies in the United States. We help residential and commercial property owners install first-rate fencing. We won't require property owners to spend beyond their means, either.
When you partner with us, we help you find your dream fence at an economical price. We learn what you want and offer a personalized fencing recommendation. Plus, we ensure your fence is installed according to your specification.
Our team of fence installation professionals can meet with you to discuss your fencing project. To learn more or request a free quote, contact us online or call us at (713) 955-3630.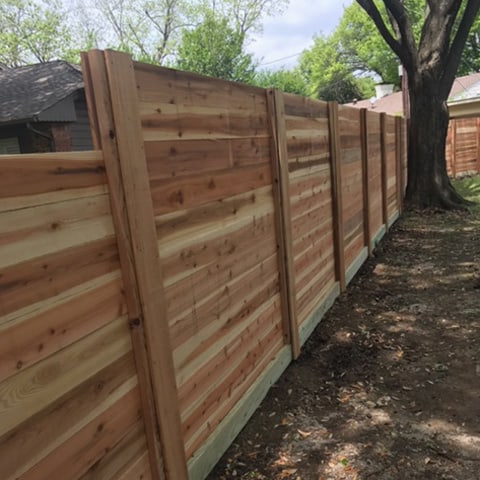 Great Fences Make Great Neighbors!
Best Quality Fences
Highest Customer Satisfaction Rating
Fence Financing Options
Licensed, Bonded & Insured
Largest Selection of Fence Options
Your Superior Fence and Rail service team is standing by! Get a fence installation quote today!