Which Englewood Fence Company Rates Highest in Customer Satisfaction?
Sub Headline
It's summer 2020 and Coronavirus is still looming. Your kids are begging for a fun summertime outdoors, but you want to keep your family safe. You've decided to build that fence you've always wanted at your Englewood property. With a fence, your kids and pets can play outside, you can entertain friends, and you can take a break from the stress in the safety of your own backyard.
How do you select the best fence company? One way is to research local installers based on customer satisfaction, the measurement of the happiness of a consumer with a company and its product or service. Customer satisfaction ratings can be tracked by a company to gauge what it is doing right and what needs improvement in the eyes of its customers.
To decide which local fence company to work with, consider what "Customer Satisfaction" means in a fence company. Such characteristics may include the following:
1.     Professional Team
A handyman can build a basic fence, but the team you want to work on your fence installation should be passionate, dedicated fence professionals. They should be highly trained in all aspects of fence installation from preparation to repairs, and they should have many years of experience with specific expertise in the challenges of your harsh local weather.  They should honor the core values of professionalism, positivity, respect, clarity, and integrity with the main goal of delivering peace of mind and happiness to their customers.
Work with a company that utilizes highly-trained employees, not subcontractors. Find a team that receives technical and practical training to ensure that specialized fencing methods are consistently shared by instructors and other team members. The team should be taught critical thinking and problem-solving skills, so they will be able to manage any challenges that may arise, as every property is different.
Select a fence company that is licensed in your county to ensure compliance with the highest standards regarding the challenges of weather in Englewood. The company should carry insurance for worker's compensation, property damage, and personal liability in case of any accidents while on your property.
First-Class Customer Service
Find a fence company who is proud and passionate about First-Class customer service. From your initial phone call through to the final inspection and beyond, work with a friendly and professional team that is happy to meet you, to help you, and to answer your questions. Find a company that has thousands of 5 star ratings and exemplary reviews on sites such as Google, Facebook, Home Advisor, Angie's List and more. Check with the BBB (Better Business Bureau) to make sure there are no outstanding complaints. 
3. Quality Fence Products
Choose a company that fabricates and installs high quality fence products; one that offers a large selection of fence types designed and tested to withstand Englewood weather. Find a company that offers a lengthy service warranty and a guaranteed manufacturer warranty, so you can be sure you'll be completely satisfied with the final result.
Superior Fence & Rail has over 4,000 customer 5 star reviews with a 94% approval rating, the highest in the country. We install over 2 million feet of fence each year in 17 locations across the Southeast. During the pandemic, you have enough to worry about. In our passion to provide high level customer satisfaction, we now offer "No Contact" quotes and installation. Call Superior Fence & Rail, your trusted local fence company today at (407) 971-7804. Build your fence now and make this summer 2020 special and safe for your whole family!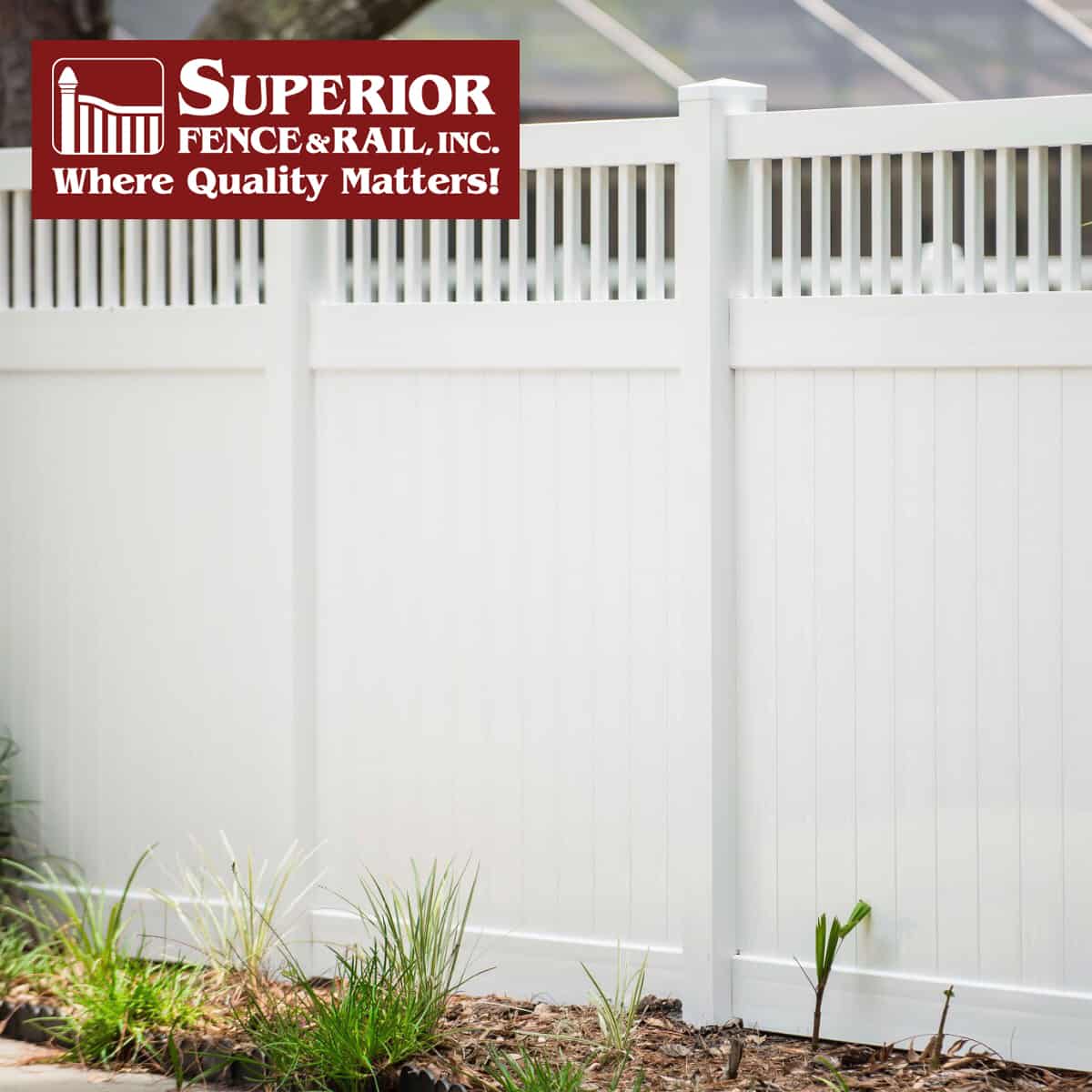 Great Fences Make Great Neighbors!
Best Quality Fences
Highest Customer Satisfaction Rating
Fence Installation Made Easy
Licensed, Bonded & Insured
Your Superior Fence and Rail service team is standing by! Get a fence installation quote today!