How Do You Choose A Marco Island Fence Installer?
It's now 2021. With Covid-19 still lingering, you've finally decided to build that new fence at your Marco Island property. You want to keep your family home, safe and socially-distanced. At the same time, you want them to spend time outside with friends and pets playing and enjoying the fresh air. You know you'll need help building your new fence. How do you choose a local fence installation company?
Your fence company should assist you with the steps needed before your fence installation project even starts: locating your utility lines, obtaining a permit, obtaining HOA approval, verifying zoning and height restrictions and setback regulations, checking for easements, and obtaining a survey. Your yard may require grading or stump or boulder removal. Find out if these costs are included in your quote, and secure a written contract.
Building a new fence can be a large financial investment. You may have saved money to build your fence. But fence companies may offer fence financing and can even recommend preferred lenders. This may be a better option for you. Determine if a deposit is required. Find a company that offers free quotes.
A handyman may be able to install a basic fence, but you should work with a professional, dedicated regional fence company with years of experience and expertise with weather challenges in your geographic area. The company should be able to install your fence on or close to your specified timeline (often in one day!). The company should have a representative on-site and utilize highly-trained employees, not subcontractors. Find out what the company protocol is for cleanup and removal.
Ask your local friends and contacts for references. Check the internet for testimonials. Read company reviews and try to find consistently high, 5-star industry satisfaction ratings. Look at project photos. Also, just to be safe, check with the BBB (Better Business Bureau) to make sure there are no unresolved complaints against the company you are leaning towards.
Choose a fence company with a friendly, professional, and knowledgeable staff. Make sure they answer all of your questions, and that they will work with you throughout your entire installation process. Find a company that offers top-notch, responsive and attentive First-class service, from your first phone call throughout the entire installation process, and even regarding repairs or maintenance long after your fence has been installed.
Choose a company that offers help with repairs and maintenance. They should offer a warranty on both workmanship and materials. They should be licensed, insured, and bonded, and they should repair any potential damage to your yard or property.
Quality materials. Fences come in a variety of types, such as wood, vinyl, aluminum, and chain link. Look for a company that fabricates and installs high-quality fence products designed to suit every purpose, style preference, and property and find a company that can help you make the perfect choice. Seek products that are tested in the harshest of weather conditions to ensure that they will withstand anything that mother nature throws at them.
When shopping for a local fence company with the backing of a trusted, professional national fence installation company offering all of the above factors and more, consider Superior Fence & Rail. We have over 20 years of fence installation experience, and we install over two million feet of fence each year at our 18 locations in 7 states. With over 4,000 5 Star reviews and a 94% satisfaction rating, we have the highest customer satisfaction rating of any fence company in the country! During this time of Covid-19, we offer NO CONTACT estimation and installation to keep you and your family safe. Visit us at www.Superior Fence & Rail.com or call (239) 309-7497 and start your fence installation project today.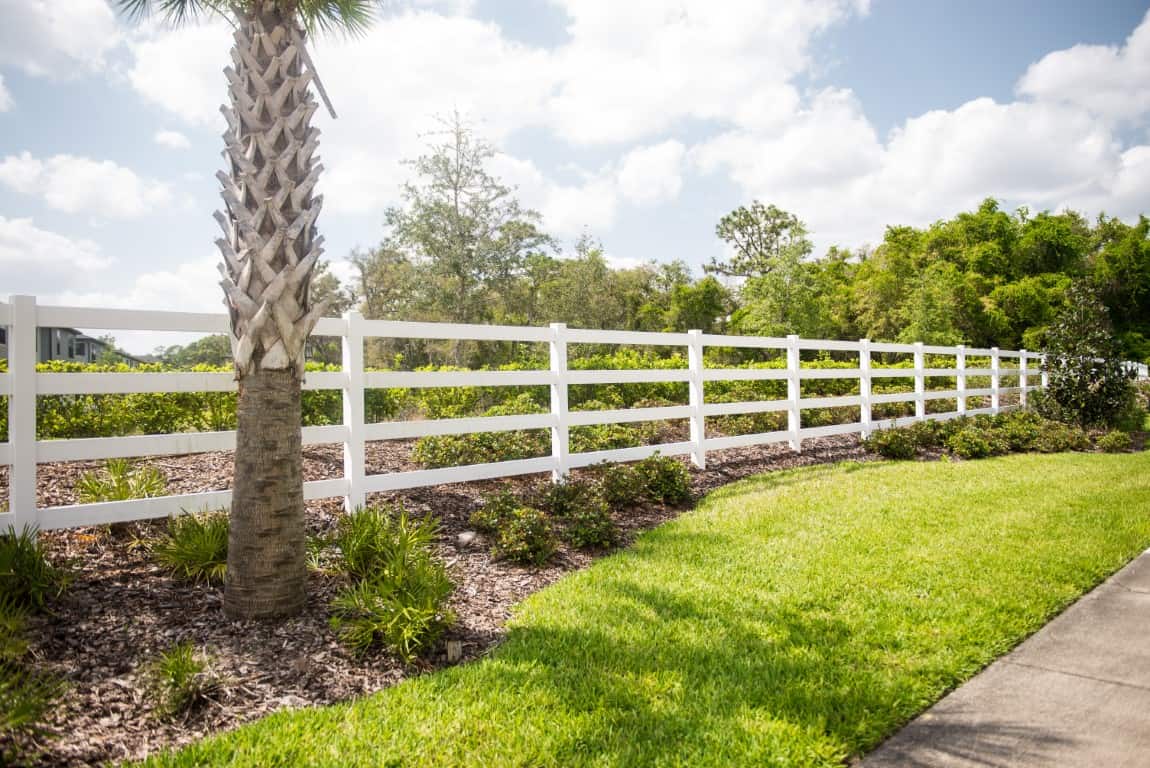 Great Fences Make Great Neighbors!
Best Quality Fences
Highest Customer Satisfaction Rating
Fence Financing Options
Licensed, Bonded & Insured
Largest Selection of Fence Options
Your Superior Fence and Rail service team is standing by! Get a fence installation quote today!