How Do Fence Companies Find Property Lines?
How do fence companies find property lines?
When you take on a major project, you want to do it right the first time. However, often in the effort to save money or time, you take shortcuts or don't perform proper research or due diligence. Then, when you find out that mistakes were made, the "re-do" or correction ends up costing more than if you had simply done the project properly from the beginning.
This same concept holds true when building your new fence. You may think you can install a new fence yourself, or that you can skip steps to get your fence up quickly. Though not impossible, those options can cost you time and substantial amounts of money in the long run. When building your new fence, it is imperative that you prepare properly. Find your property lines so that you do not encroach on your neighbor's property, or end up having to take your brand new fence down in order to correct your mistake.
How To Find Property Lines
Survey.
Fence companies will require a complete, up-to-date, usable survey before they begin the installation process. How do you obtain a survey?
Review paperwork from your home closing. When you purchased your home, you most likely had a survey drawn (lenders typically require a survey, but even if you paid cash for your home, your title insurance company probably required a survey).
Hire a professional surveyor. If you are unable to locate your closing paperwork, you can pay a professional surveyor to have a new survey re-drawn. This is the best way to ensure accuracy. Fees for a survey typically run around $500. A skilled surveyor will take precise measurements, mark your property lines with pins or flags, and will provide you with documentation.
Contact the prior owner. If you are comfortable doing so, you may reach out to the prior owner of your property to see if they have a survey in their records.
Locate Your Deed.
If you live in a planned neighborhood, your property lines were defined when your developer laid out your neighborhood. Your deed will contain your property's legal description and parcel number. You can find your deed in your closing paperwork or at your local county Register of Deeds office where deeds are recorded.
Review your Plat Map.
Neighborhoods are mapped by a builder when they are developed, and each lot is marked and identified with a number when the lot is sold to a new owner. Your plat map was drawn up by a civil engineer and it can be found at your local city planning office, through your builder, or online.
Locate property lines yourself.
If you like a challenge, you can find property lines yourself using your deed, a compass, a calculator and a tape measure. Get a starting point, and then use your compass for directions and your tape measure for distance, mark points to determine the lines. You may be able to locate iron pins or wooden stakes that may have previously been staked to indicate lines in the past.
Don't just use your neighbor's fence or hedge to determine property lines, as they can be way off. Penalties for encroachment can include heavy fines, uncomfortable disputes or lawsuits with neighbors, and you may even have to move the brand new fence you just installed.
Which Fencing Company Can Help You Find Your Property Lines?
Consider working with your trusted local fence company Superior Fence & Rail. We install over two million feet of fence each year, and we can help you find property lines. With 18 physical locations across the Southeast, we have over 4,000 5-Star reviews with a 94% overall approval rating, the highest customer satisfaction rating in the country! We can help to ensure that your fence is installed properly and well within your property lines. Visit us today at www.superiorfenceandrail.com to get started!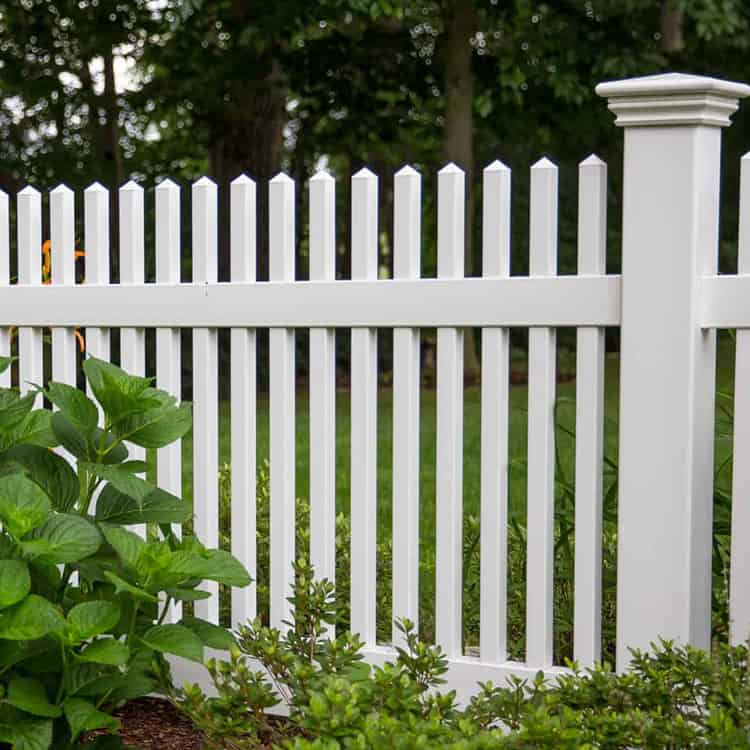 Great Fences Make Great Neighbors!
Best Quality Fences
Highest Customer Satisfaction Rating
Fence Financing Options
Licensed, Bonded & Insured
Your Superior Fence and Rail service team is standing by! Get a fence installation quote today!