How to Build a Vinyl Fence
Decide how to build a vinyl fence. From DIY to the best fence company near me, we evaluate your options.
You've carefully considered all of the various fence types for your property, such as chain link, wood, vinyl, aluminum, iron, etc., and you have finally decided on a vinyl fence (great choice!)  Now that you have that important decision made, how do you proceed? You have a few options. Check out how to build a vinyl fence below:
How to Build a Vinyl Fence
1. Build it yourself. You can certainly tackle your fence installation process yourself, perhaps with the help of some of your good friends. However, when you stop to think about all of the steps involved in building your fence, you may quickly become overwhelmed. Steps include: obtaining a survey, checking zoning height restrictions, determining the amount of materials, delivery, digging post holes, prepping your yard, etc. The great idea of doing it on your own may quickly turn into a not so great idea. How much spare time do you have to dedicate to your project? What if your friends are unavailable when you want to get to work weekend after weekend?
2. Work with a handyman. After determining not to go it alone, maybe you decided you need some help building your vinyl fence. You believe you can simply find a local handyman to help you so you don't have to rely on your friends. Though a handyman may be able to assist with the physical work, do they have the expertise to ensure a fence can withstand your local weather challenges? Do they know how far apart and how deep to dig the holes? Are they up to speed with local zoning ordinances and code restrictions? Can they help you with the survey and permit? Do they carry insurance? Will they guarantee their work or the fence itself?
3. Partner with a fence installer. After thoughtful consideration, maybe now you've decided to enlist the help of a professional fence installation company. When you do so, you can be sure you have a trusted partner with you every step of the way. They are there to advise you, to take lead in the process, to do the heavy lifting, and to answer all questions and address any concerns you have along the way. Some of these questions may include the following:
Top Questions about Vinyl Fence Installation
Where is my property line? Can I use an old survey? What happens if I encroach on my neighbor's property?
Do I need a permit from the city or county to build? How do you obtain one? What happens if I don't get one?
How much material do I need to purchase? How much will delivery of materials cost? Will materials be under any warranty? How does the material piece together?
Where are my underground cable, water, electrical, gas and utility lines buried exactly? How do I locate them?
Do I need HOA approval before building a fence?
How deep do I dig the holes? How far apart? Do I need to cement them in place?
Is my yard level enough? What if it has an incline or is full of rocks?
How will I handle repairs in the future? How much will those repairs cost?
With a professional fence installation company by your side, you can get your vinyl fence installed quickly, correctly and worry-free to your complete satisfaction, knowing that you have a warranty on products and service. You get your questions answered so that you feel comfortable throughout the entire process.
How do you Decide Which Fence Installation Company to Hire?
 Consider your local fence company Superior Fence & Rail to help install your new vinyl fence. We have years of experience with specialized expertise to handle any installation challenge. We install over two million feet of fence each year at 18 physical locations across six states, have tremendous buying power, and are the largest, most trusted fence installation company in the U.S. Ask about our SolarShield technology and our fence financing. Visit us at www.superiorfenceandrail.com to get started today!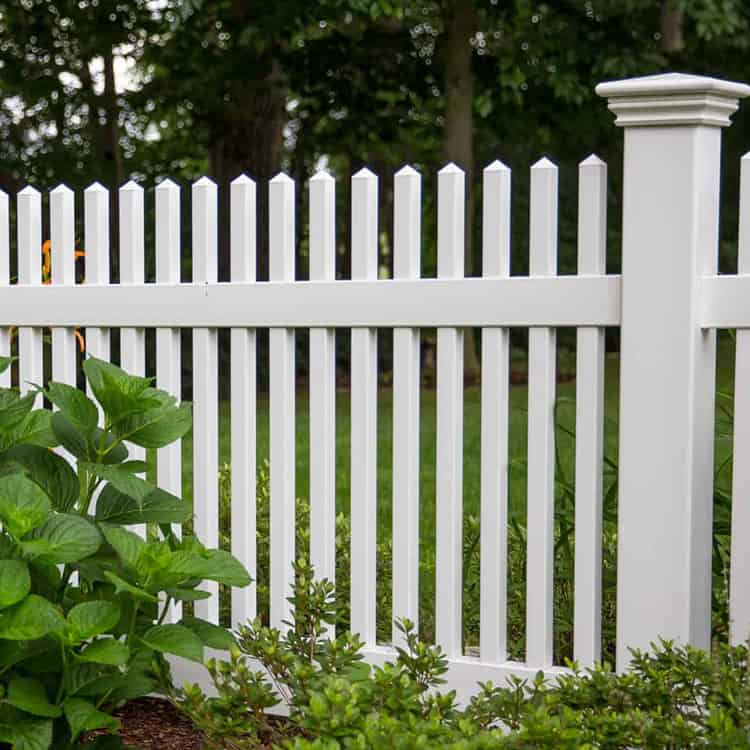 Great Fences Make Great Neighbors!
Best Quality Fences
Highest Customer Satisfaction Rating
Fence Financing Options
Licensed, Bonded & Insured
Your Superior Fence and Rail service team is standing by! Get a fence installation quote today!