5 Reasons to Hire a Daphne, AL Fence Company to Build Your Fence
Many DIYers want to build their fence, but this Daphne, AL fence company suggests hiring professionals for the job.
It's not uncommon for DIYers to want to complete their own home improvement projects. However, building a fence isn't like other projects as you're often working with unique materials. At Superior Fence & Rail of Pensacola, we believe it's best to hire a Daphne, AL fence company to install your fence and have five great reasons as to why.
Warranties
Anytime you make a large purchase you want to make sure warranties are intact. It's not uncommon for manufacturers to be particular about how the initial installation is done. This often includes having a licensed professional build the fence because they've been trained regarding the proper use of the product and installation techniques. Having a certified Daphne, AL fence builder install your fence is the best way to ensure that you maintain your fence's warranty.
Faster Installation
As with anything else you need to do around the house, the pace at which you install your fence depends on your availability. If you get started then something comes up about a week into your project, you could have fence posts and nothing more in place for weeks or months. Hiring a Daphne, AL fence contractor will ensure that your fence goes up promptly without you having to make time in your busy schedule.
Get it Done Right the First Time
DIYers understand better than most that sometimes you have to make mistakes to learn the best way to do something. Unfortunately, this can be costly when you're installing a fence. Costs associated with damaged pickets, bent nails, and incorrect gate hardware can add up quickly. You can be confident that your Daphne, AL fence builder will get the job done right the first time so you don't have to worry at all about going back and redoing the work you've already completed.
Save Money
The overall costs associated with buying a fence include materials, labor, and obtaining a permit. You might feel like you're able to save on labor and overhead costs of materials by doing the installation yourself. However, you should keep in mind that any pickets or posts that are damaged while you're working on building your fence need to be replaced at your own cost. A Daphne, AL fence contractor who works for us who damages materials during an installation can replace anything that gets broken without you paying extra.
It's Hard Work
Most home improvement projects come with a considerable amount of hard work. Again, a fence is a different experience. From digging holes to placing pickets and panels to getting all the hardware in the right spot, there are a lot of moving pieces to get the job done right. As your trusted fence builder, we'll do it for you and do it well. You won't have to worry about any of the hard work that comes with building a fence.
Contact Us to Learn More
If you're looking for a Daphne, AL fence company to help with your fence installation, get in touch with us at Superior Fence & Rail of Pensacola. You can reach our team by calling (850) 706-7710 to schedule a consultation.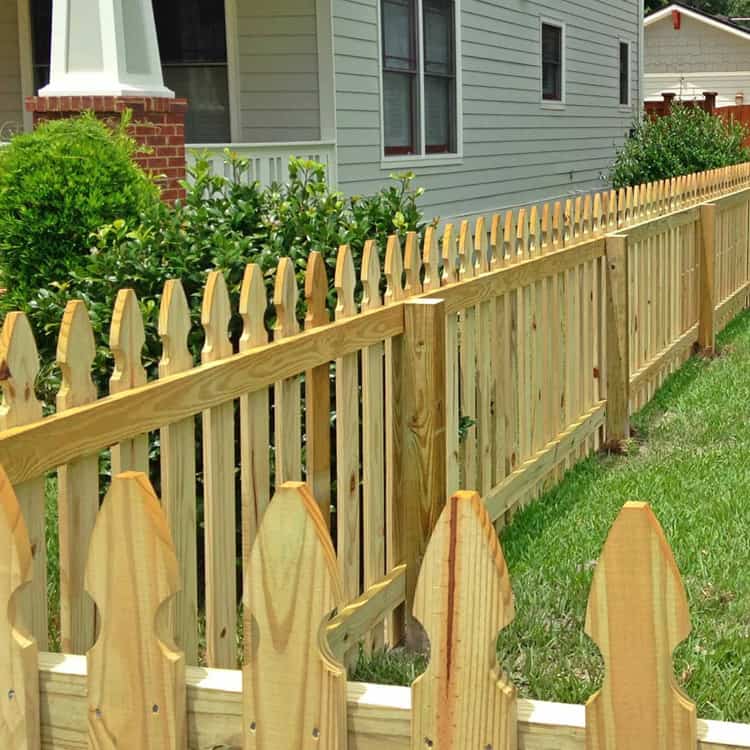 Create a Sleek, Comfortable Outdoor Living Space with Help from a Pensacola Deck Builder
Great Fences Make Great Neighbors!
Best Quality Fences
Highest Customer Satisfaction Rating
Fence Installation Made Easy
Licensed, Bonded & Insured
Your Superior Fence and Rail service team is standing by! Get a fence installation quote today!