What Largo Fence Company Has Earned Top Grades from Its Customers?
Superior Fence & Rail of Pinellas County is a Largo fence company that consistently outranks its rivals — here's why.
If you need a Largo fence company, choose Superior. We do our part to deliver outstanding fence project results — one of many reasons why customers choose us for fence installation.
There are many reasons why customers frequently applaud our fence installation work. These include:
1. Best-in-Class Customer Service
We prioritize your fencing project from start to finish. Initially, you can reach out to us via email or phone. From here, you can discuss your project goals with our professional fence installers. We'll learn what you want to accomplish during your project. Next, we provide you with a custom project plan.
As your fence project is completed, we are here to assist you in any way possible. Our team believes in open and honest communication. If you have a question or concern, we will give it the time and attention it deserves. That way, we can both feel confident that your fence project will deliver the best-possible results.
2. Premium Fence Products
Superior offers fencing products that our competitors cannot match. Our products are available for homes and businesses of all shapes and sizes. They offer an unparalleled combination of quality and economy, too.
For instance, if you want a wood fence for your home's backyard, tell us. We can construct a dazzling wood fence that will perform as expected for years into the future. Your wood fence can even enhance the curb appeal of your house.
Comparatively, if you need a custom vinyl fence for your business, we can assist. Over the past two decades, we have installed millions of feet of vinyl fencing nationwide. Our team can set up a vinyl fence that is sure to impress, regardless of your commercial property's size or layout.
3. Top-of-the-Line Fence Installation
You may be worried about fence installation — and with most fence companies, your worries are warranted. However, Superior takes the guesswork out of fence installation. We ensure you can enjoy the entire fence installation experience.
Our team establishes realistic fence installation project expectations and shares them with you from the get-go. We provide you with a date and time for your fence installation — and stick to our schedule. We verify that your fence project won't exceed your budget, too.
When we arrive to install your fence, we get to work right away. Our team can usually set up a fence in one day. And when our work is finished, we review it with you. If you are satisfied with the result, your fencing project is a success.
Partner with a Highly Rated Largo Fence Company
Superior has earned many positive customer reviews. We encourage you to read these reviews to find out what our customers are saying about us. If you are ready to move forward with a fence project, you can reach out as well. For more information or to request a free fence quote, contact us online or call us today at (727) 536-1905.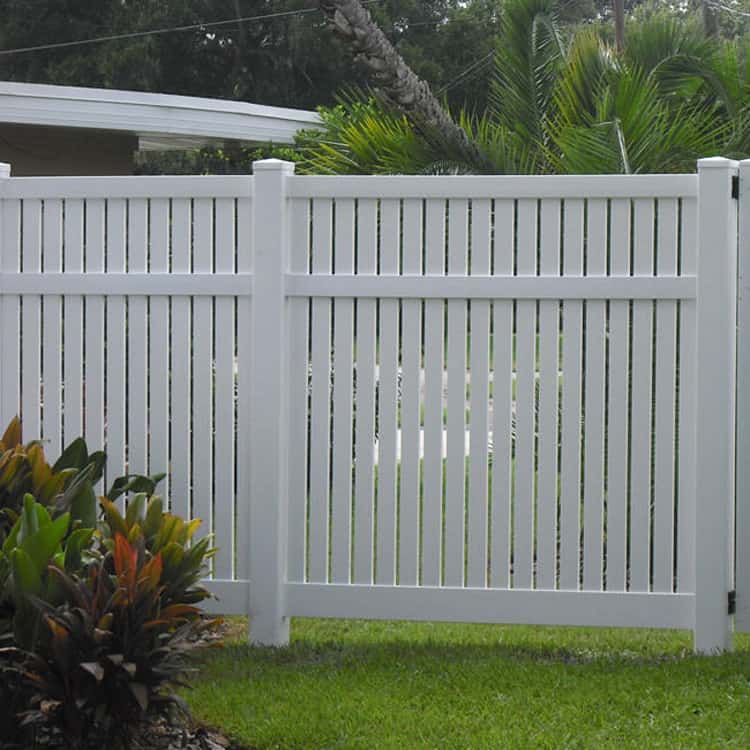 Great Fences Make Great Neighbors!
Best Quality Fences
Highest Customer Satisfaction Rating
Fence Installation Made Easy
Licensed, Bonded & Insured
Your Superior Fence and Rail service team is standing by! Get a fence installation quote today!