What Is a Quality Port Richey Fence Company?


Here's how a quality Port Richey fence company stands out from the competition.
There are dozens of Port Richey fence companies. But, only one Port Richey fence company consistently puts quality at the forefront of its daily operations: Superior Fence & Rail of Pasco County.
Superior prioritizes quality in everything it does. In doing so, we have earned the trust of the Pasco County community. And we continue to receive amazing reviews from customers in Port Richey and other nearby cities and towns.
Our commitment to quality is on display in several areas, including:
1. Fence Products
We offer superb fence products for properties of all shapes and sizes. For instance, if you need an aluminum fence that is made to last, we can help. We partner with a leading U.S. aluminum fencing manufacturer. This allows us to provide top-of-the-line aluminum fences for commercial and residential properties. Comparatively, if you are interested in wood fencing, we can assist. We craft every wood fence from scratch, on site. Plus, we use heavy-duty lumber in every wood fence project. The result: we can provide you with an attractive and durable wood fence that serves you well for an extended period of time.
2. Fence Installation
When you work with Superior, you can reap the benefits of a quality fence installation process. Our team understands that delays and other issues can make it tough to get your dream fence on schedule and on budget. Fortunately, we plan ahead for all elements of fence installation. We find out what you want to do during your fence project and prepare accordingly. If we have concerns or questions regarding your fence installation, we let you know. Otherwise, on the date of your fence installation, we can complete your project as expected. And when our work is done, we confirm you are satisfied with your fence.
3. Customer Service
Our team redefines customer service. We want our customers to feel excited about their fence projects. Therefore, we keep the lines of communication open as your fence project gets underway. We can respond to any fence project concerns and questions. Also, we can provide assistance after your fence is installed. The bottom line: if you choose Superior, you can enjoy quality customer service.
Superior Is a Quality Port Richey Fence Company
Choosing a company to install a fence at your Port Richey home or business can be a hassle. However, by working with Superior, you're assured of getting a quality fence installation experience.
Our team includes fence installation professionals who are true professionals. We recognize the importance of quality and apply industry-proven best practices and techniques to all fence projects. Furthermore, we strive to make your fence project a pleasant experience. Let us know how we can assist you during your project, and we're available to help you in any way we can.
Superior delivers quality fence products, services, and support. We can teach you about our offerings and provide you with a quality fence installation experience, too. For more information or to request a free project quote, contact us online or call us today at (727) 619-2741.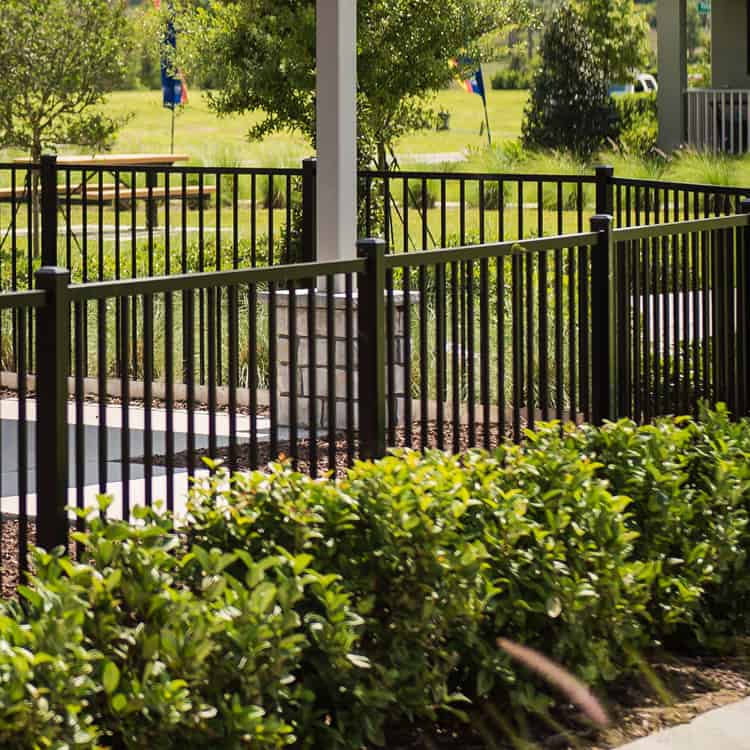 Great Fences Make Great Neighbors!
Best Quality Fences
Highest Customer Satisfaction Rating
Fence Installation Made Easy
Licensed, Bonded & Insured
Your Superior Fence and Rail service team is standing by! Get a fence installation quote today!