Factors to Consider When Looking for a Laguna Beach, FL Fence Company
Not all Laguna Beach, FL fence companies are the same. There are certain characteristics that you should look for in your fence builder.
When you're looking to hire a Laguna Beach, FL fence company, you need to find somebody who's easy for you to work with and who offers products that you need. At Superior Fence & Rail of Pensacola, we want to make sure you're finding the right fit, so we put together a few factors that we believe you should consider before hiring a fence contractor.
Customer Reviews
Previous customers of a Laguna Beach, FL fence builder can provide you with a good amount of insight into what it's like working with them. They'll often leave reviews on Google or Yelp and share a part of their experience. You can judge for yourself which are truly positive or negative, but it's a great place to start. At Superior Fence & Rail, we're proud to have more than 3,000 five-star reviews online and a 92% satisfaction rating to go with it.
Communication
It doesn't matter if it's personal, professional, or romantic, communication is the key to a successful relationship. It can be incredibly frustrating to try to work with a Laguna Beach, FL fence contractor who has a difficult time effectively communicating what they need from you throughout the process. What's more, it's also important that they understand the necessity of keeping you in the loop with decision-making and other parts of buying your fence.
Types of Fencing Available
Most people have an idea of what kind of fence they want to be installed around their house but the final decision hasn't always been made by the time they call a Laguna Beach, FL fence company. Your choices will often include wood, vinyl, chain link, and aluminum. Don't limit yourself by going with a small contractor who has limited options. It's best to keep all materials on the table until you've weighed your choices and made a final decision.
Experience
Most people aren't highly experienced in fence installation. Because of this, you need to make sure that you're hiring an expert to get the job done for you. Consider a Laguna Beach, FL fence builder who's been in the industry for a considerable amount of time and knows the ins and outs of installing a fence. For example, we've been fabricating and installing fences around the nation for more than 20 years. Our crews install millions of linear feet of fencing every year. This is the kind of experience and knowledge that you want from the company that is installing your fence.
Financing Options
Buying a fence is a big purchase. It's a major investment and is meant to help increase the safety and value of your home. That being said, don't let money get in the way of you getting the fence that you want for your home and family. Take into consideration whether the company you're thinking about working with offers financing options so you can pay off the fence over time.
Contact Us to Learn More
If you're looking for a Laguna Beach, FL fence contractor to help with your fence installation, get in touch with us at Superior Fence & Rail of Pensacola. You can reach our team by calling (850) 706-7710 to schedule a consultation.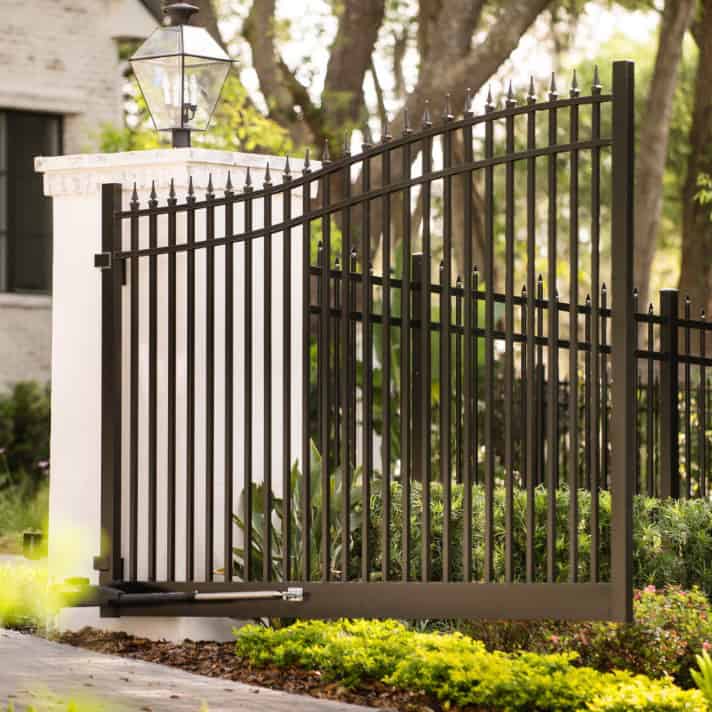 Create a Sleek, Comfortable Outdoor Living Space with Help from a Pensacola Deck Builder
Great Fences Make Great Neighbors!
Best Quality Fences
Highest Customer Satisfaction Rating
Fence Installation Made Easy
Licensed, Bonded & Insured
Your Superior Fence and Rail service team is standing by! Get a fence installation quote today!