Which Fort Walton Beach Fence Company Is the Highest Rated?
Superior Fence & Rail is a Fort Walton Beach fence company that consistently earns high marks from its customers — here's why.
Customer reviews play a key role in today's business marketplace. The best companies generally earn the best customer reviews, due in part to their ability to keep their clients happy time and time again. On the other hand, there is often a direct correlation between companies that lag behind industry rivals and customer reviews. These businesses usually struggle to find effective ways to generate long-lasting customer partnerships — and the results are reflected in poor customer reviews.
A lot can be learned from a customer review, and at Superior, we take each client review seriously. We want customers to review us, which helps us identify our strengths and weaknesses and find ways to transform any weaknesses into strengths. Also, we share customer testimonials on our website, so anyone can see that we are the top-rated Fort Walton Beach fence company.
To date, we have received over 4,500 certified customer reviews and an overall rating of 4.7 out of five stars. There are several reasons why customers continuously give us high marks, including:
1. Dependability
We offer fence products that serve our customers well long after they are installed. Our fence products are constructed from premium materials, and we don't cut corners at any point during the fabrication process. Plus, we employ fence installers and customer service representatives who are committed to providing exceptional support. In doing so, you can depend on our team to provide you with the fence products, services, and support you want at any time.
2. Professionalism
When you work with Superior, you're assured of getting professional-grade products, services, and support. We are "professional" in everything that we do. Our team includes fence professionals who know the ins and outs of fence construction and installation. Meanwhile, our customer service pros strive to redefine the customer experience, and they want every client interaction to be memorable for all the right reasons.
3. Integrity
A fence project can quickly go from promising to problematic, particularly if you work with a fence company that makes big claims that it ultimately cannot fulfill. Superior is honest, upfront, and forthright with every customer, every time. We establish a realistic timeline for a fence project and try to keep the cost of each project as low as possible. Furthermore, we stick to a project's time frame and budget — and if we encounter any potential hurdles along the way, we will notify you immediately. Our team does what you ask and is unafraid to ask questions, too. That way, we work with you to ensure your fence project is successful.
Partner with Fort Walton Beach's Top-Ranked Fence Company
If you are considering fence companies in Fort Walton Beach, we encourage you to read our customer testimonials. You can use our testimonials to get a good idea about what it is like to work with us and how we approach fence projects. Best of all, you can use these testimonials to see why we are the top-rated fence company in Fort Walton Beach.
The Superior team can help you get your Fort Walton Beach fence project underway. To learn more or to request a consultation, please contact us online or call us at (850) 706-7710.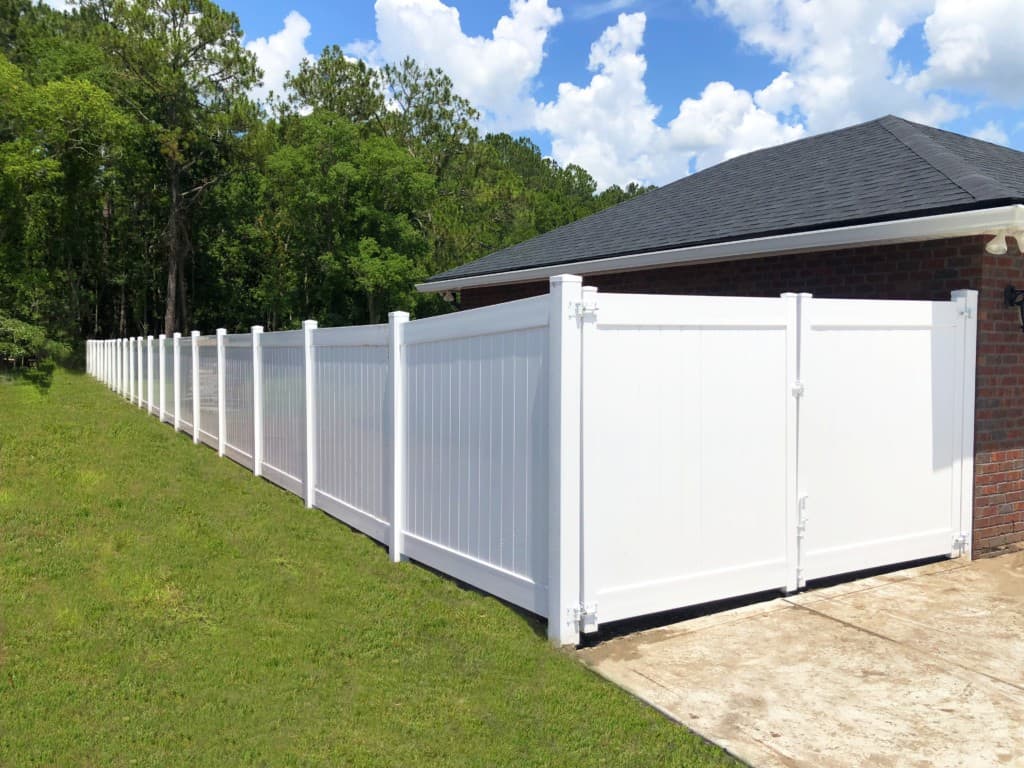 Great Fences Make Great Neighbors!
Best Quality Fences
Highest Customer Satisfaction Rating
Fence Financing Options
Licensed, Bonded & Insured
Largest Selection of Fence Options
Your Superior Fence and Rail service team is standing by! Get a fence installation quote today!