What to Look For in a Panama City Fence Company
It's important to understand that not every Panama City fence company is the same. We can help you look for the best traits in each.
Building a fence is a great way to add value to your home while making it more safe and secure. However, a fence that's not installed by an experienced Panama City fence company can only do so much of either. This is why you must work with the best company for you and the fence that you want to be installed. To help you make the right decision, we have a few things that you should pay close attention to when you're building a fence.
Good Reviews
Consider what previous customers have said about working with a company. Consider both the good and bad reviews as there could be something left behind in the negative reviews that could be a deal-breaker for you. Although, a fencing company that has hundreds to thousands of online reviews is bound to have some negative reviews you can take a look at each on a case-by-case basis.
Relationships With Fencing Manufacturers
Speak with someone directly at the company and ask them what kind of relationship they have with manufacturers. Fencing companies that perform a lot of installations every year are going to have strong and established relationships with fence manufacturers as they're likely heavy buyers of their materials. Working directly with a manufacturer has several benefits for the customer that include the assurance of quality materials as well as better pricing.
Willing to Answer Questions
It doesn't matter if you're working with a salesperson or a contractor. You should be able to get your questions answered. There's no reason anybody should ever encourage you to shrug off your concerns, especially when you're spending as much money as you are to buy a fence. Pay attention to how your questions are answered at the beginning of your process in shopping for a fence, as it could be an indicator of how the rest of your experience will be.
Offers Excellent Fence Warranties
It doesn't matter how great of a fence you buy; it should come with a warranty. This is because accidents and nature happen, and something on your fence can break. A fencing company that doesn't offer warranties with their fences either doesn't stand by their product or is buying inadequate materials. The best manufacturers understand the need to protect their materials from rotting and pests, so they'll often include a warranty for such damage.
Quality Customer Service
Many fence companies will offer similar materials with options that include wood, vinyl, chain link, and even composite fencing. The thing that sets them apart is the ability to provide customers with a good experience. This often comes in the form of good communication, minimizing the impact of the installation on you and your busy schedule, and keeping you in mind when it comes to getting the right materials. When a company is confident in its ability to provide its customers with a quality fence, it will treat them with kindness and professionalism.
Available Financing Options
Having a fence installed around your property can be expensive. This is especially true if you have a large yard. While you might want to support a smaller fence builder, financing is something that they probably can't offer. Larger and more established fencing companies that have a national reputation often provide options for financing your fence that will not only cover your fence but won't empty your wallet as you pay it back.
Contact Us to Get Started
If you're looking for a Panama City fence company that will do a great job on your fence installation, get in touch with us at Superior Fence & Rail of Pensacola. You can reach our team by calling (850) 706-7710 to schedule a consultation.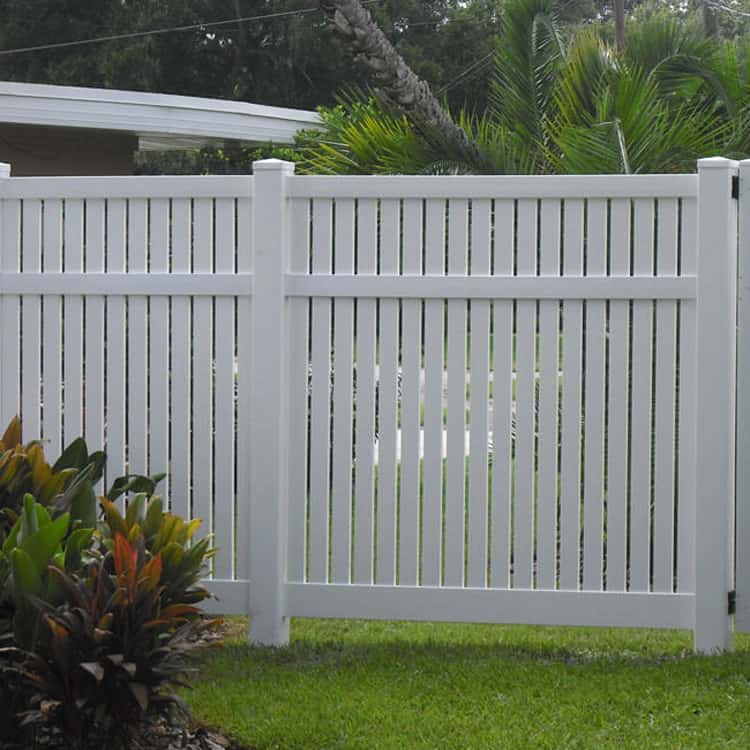 Create a Sleek, Comfortable Outdoor Living Space with Help from a Pensacola Deck Builder
Great Fences Make Great Neighbors!
Best Quality Fences
Highest Customer Satisfaction Rating
Fence Installation Made Easy
Licensed, Bonded & Insured
Your Superior Fence and Rail service team is standing by! Get a fence installation quote today!