Which Daytona Beach Fence Company Is Best for Your Fence Project?
Superior Fence & Rail is the highest-rated Daytona Beach fence company for many reasons.
At Superior, we are a Daytona Beach fence company that consistently excels. So, if you're on the lookout for a fence company that delivers peace of mind, we're here, and we're happy to assist you.
When you evaluate fence companies in Daytona Beach, you may quickly discover that Superior is far and away the area's best. In fact, there are several reasons why Daytona Beach property owners choose us for fence installation, including:
1. Professional Team
Superior employs only the best professionals to install your fence. We hire highly qualified pros who can properly install your fence, respond to your fence queries, and more.
Let's not forget about our team of customer service professionals, either. Our customer service pros understand the importance of a memorable experience, and they do their part to ensure you're fully supported throughout your fence project. Thus, if you need assistance at any point during your project, our customer service pros are available.
2. Outstanding Fence Products
As the leading Daytona Beach fence company, Superior sells only the best fence products. We supply a wide range of fence types, and we offer fences that can be customized to your Daytona Beach property. Plus, our fence products consist of premium materials, so your fence will stand tall for years after it is installed.
Of course, if you need help deciding which fence product works best for your Daytona Beach property, let us know. Then, our fence and customer service pros can offer insights into our fence products. They can also explain the pros and cons of different fence options, enabling you to make the best-possible decision.
3. Flexible Financing
No one should break their budget to install a fence at their Daytona Beach property. Fortunately, Superior offers flexible financing options, ensuring you can purchase a quality fence that falls in line with your budget.
We make it simple to explore fence financing options. Fill out our fence financing application, and shortly thereafter, you'll receive loan options from some of the area's top lenders. Finally, if you select a loan from us, you'll receive your funds within a few business days, so you can start your fence project right away.
Select Superior for Your Daytona Beach Fence Project
The process of finding a dependable fence company in Daytona Beach may seem arduous, especially if you want to get a superb fence as quickly as possible. If you select Superior for your Daytona Beach fence project, you can work with a locally owned and operated fence company that delivers amazing results.
Superior prioritizes your satisfaction, and our team wants you to enjoy your fence. Therefore, we make it a point to understand your expectations and fulfill them to the best of our ability.
Also, our proven approach to fence projects has helped us thrive, and we continue to work tirelessly to ensure our customers are supported in any way possible. If you need a fence for your Daytona Beach property, we are proud to do everything we can to provide you with the right fence.
The Superior team is available to discuss fence products and services for your Daytona Beach fence project. To learn more, please contact us online or call us today at (386) 253-3623.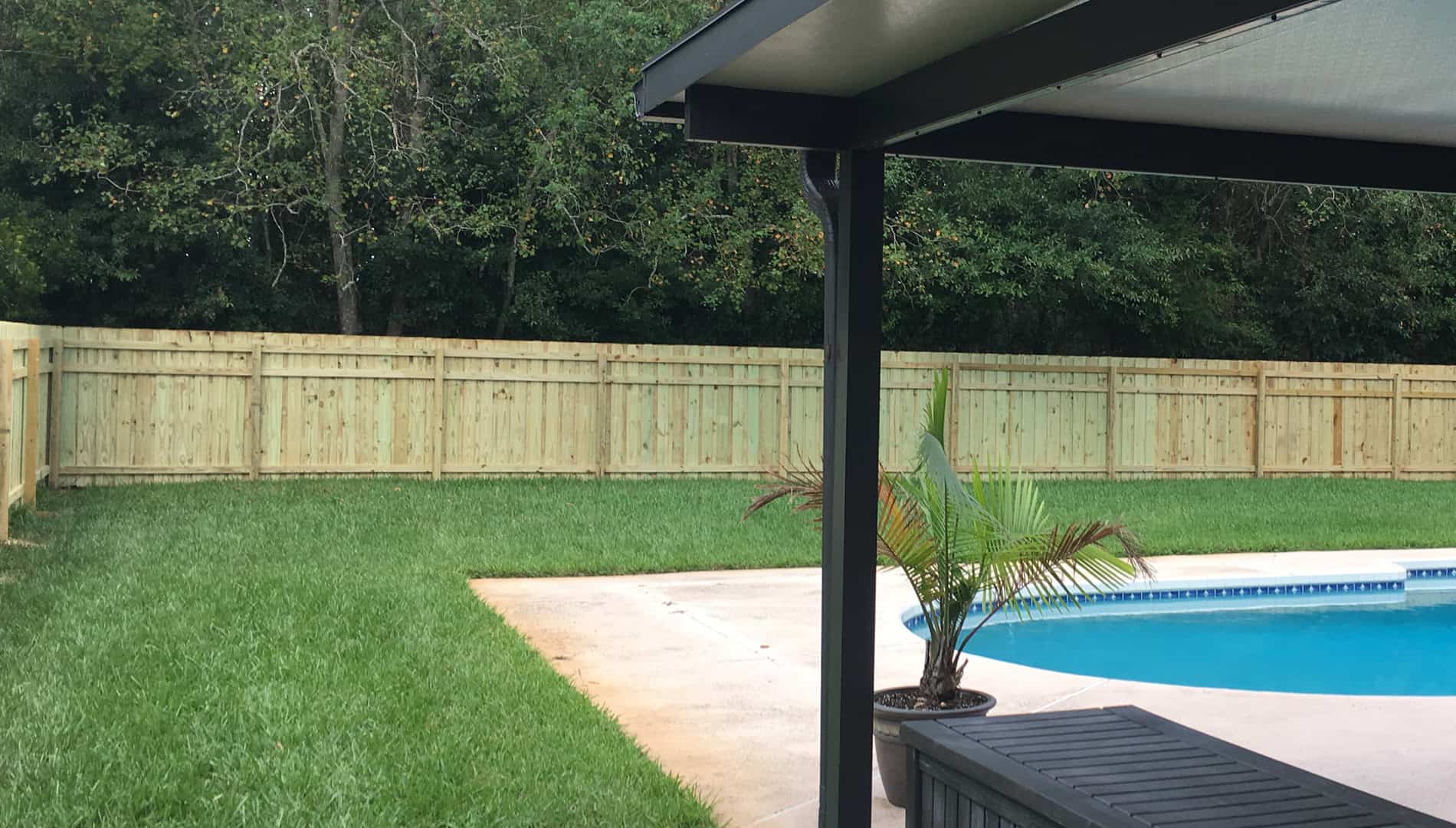 Great Fences Make Great Neighbors!
Best Quality Fences
Highest Customer Satisfaction Rating
Fence Installation Made Easy
Licensed, Bonded & Insured
Your Superior Fence and Rail service team is standing by! Get a fence installation quote today!