Things That Set Our Sanford Fence Company Apart from Our Competitors
It often feels like many Sanford fence companies offer the same products and services. We're here to tell you why this isn't true.
When it comes to buying products from big-box stores, you're often getting the exact same thing from place to place. What you're paying for are customer service and personal preference. However, this concept does not apply when you're paying for materials and labor from a Sanford fence company for a home improvement project. At Superior Fence & Rail of Central Florida, we believe we're a cut above the competition so we've assembled this guide to give show what sets us apart from the field.
We're Experienced
Our company has been around for more than 20 years. During this time, we've been manufacturing fences at our own facilities and installing more than two million linear feet of fencing across the country. When you hire us as your Sanford fence company, you can have peace of mind that our processes have been refined and finely tuned from start to finish. There's nothing we haven't seen so we'll be able to provide you with a solution no matter what unique properties your yard throws our way.
We Have Our Own Manufacturing Facilities
As we mentioned before, we manufacture many of our own fences. We have 26 facilities around the country where we fabricate fences according to the specifications of the job at hand. This allows us to check every material for quality before it's taken out for installation to ensure that it meets our high standard.
We Offer Financing
The costs associated with buying a fence and having it installed can often be beyond what many people can afford to pay cash for. As your Sanford fence builder, we understand this and want to help out. This is why we offer flexible financing options. Those who qualify can get funding from $1,000 to $100,000 with repayment terms from two to 12 years. We don't want funding to be what keeps you from adding a measure of security to your home so we're here to help.
Our Customer Service Rating
You can quickly and easily find out how much of an emphasis we put on customer service by reading some of our customer reviews online. We're proud to have more than 3,000 five-star reviews with an overall satisfaction rating of 92%. It's our job to make sure you have a positive experience working with our Sanford fence contractors so we'll go the extra mile to ensure that happens.
You Can Expect Quality
We take a great deal of pride in our ability to provide all of our customers with excellent materials for their fences. A big part of this is our ability to set our own standards for quality and verify that every piece that leaves our facilities meets that standard. In fact, our standards exceed that of the industry in most cases, which means that you're getting some of the strongest fencing available.
Contact Us to Learn More
If you're looking for a Sanford fence builder to help with your fence installation, get in touch with us at Superior Fence & Rail of Central Florida. You can reach our team by calling (407) 971-7804 to schedule a consultation.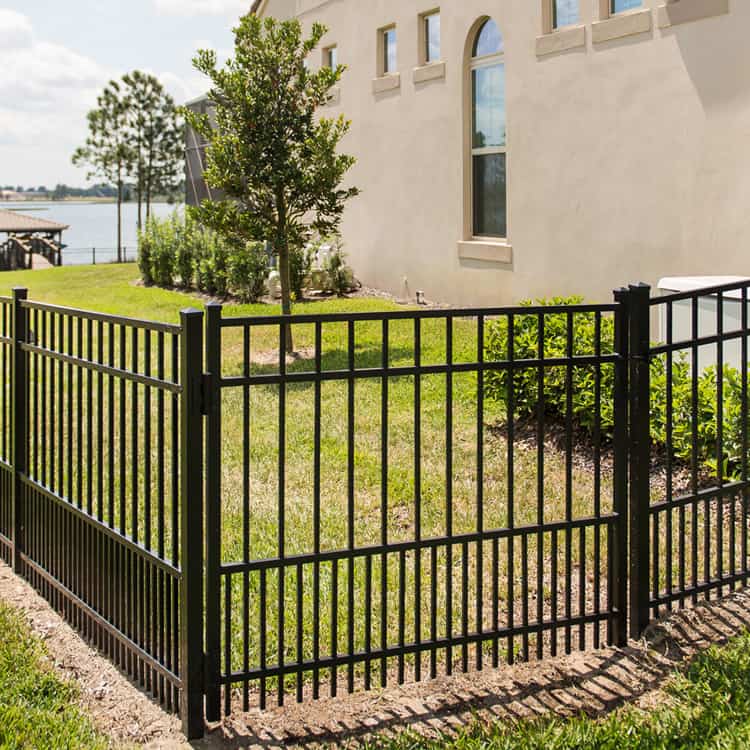 Great Fences Make Great Neighbors!
Best Quality Fences
Highest Customer Satisfaction Rating
Fence Financing Options
Licensed, Bonded & Insured
Largest Selection of Fence Options
Your Superior Fence and Rail service team is standing by! Get a fence installation quote today!