Why choose a cedar fence for your Orlando home?
If you are considering a new wood fence for your Orlando home, here's why our Orlando cedar fencing should be a the top of your list.
Traditional wood fences are a popular choice for Superior Fence & Rail clients throughout the United States.  Wood fencing offers an unmatched natural design aesthetic and calls to mind fences from our childhood homes or our grandparents' homes.  Wood fences are as American as apple pie and southern front porches.  If you are looking for a stellar wood fence option, Superior Fence & Rail offers beautiful Orlando cedar fencing.  But cedar fences are more than just pretty faces.
Superior Fence & Rail wants to be your first choice in cedar fence companies.
If you have been looking for cedar fence companies, choose Superior Fence & Rail of Central Florida.  Superior Fence & Rail installs millions of linear feet of fencing each year from our Superior fence production facilities.  Each day, more than 50 fence building crews on on their way to various projects, building the most beautiful, most affordable fences in the market.  Every fence product that we offer brings Superior quality, affordability, and beauty to the properties they adorn.  We know that a fence is not a purchase, but an investment.  Investing in a Superior Fence & Rail of Central Florida cedar fence is a smart choice.  Here's why!
Orlando cedar fencing is durable in more ways than one.
Living in a warm weather climate has many advantages.  Orlando is such a climate, but in addition to mild temperatures almost year-round, we also must endure humidity.  Though most humans are averse to humidity, insects thrive in it.  One of those moisture-loving insects is the Formosan termite.  You might be thinking that Orlando's weather conditions prevent you from being able to enjoy a wood fence for your home.  Fortunately for you, cedar fencing is a smart choice for rebuffing pesky termites.  The natural, bitter tasting tannin contained in cedar fences is a natural bug repellent.  They much prefer other woods over cedar.  Additionally, those same natural cedar oils help protect fences from the effects of water absorption.  While natural pine, a softer wood, might tend to warp and twist over time, cedar will retain its shape beautifully in our warm, humid, rainy Orlando climate.  Superior Fence & Rail of Central Florida installs cedar fences that are left natural, to weather to gray over time, or stained in your choice of finish.
Sold on cedar fencing?  Choose Superior Fence & Rail for a flawless cedar fence installation.
Not only is Superior Fence & Rail of Central Florida known for our Superior fence products, but we will provide the best cedar fence installation for your Orlando home.  Whether you prefer a traditional vertical picket installation or a lateral orientation, your Superior cedar fence will have your neighbors asking who built your fence.  Each of our fences is built by direct company employees.  Superior Fence & Rail never trusts our fence installations to sub-contractors.  When you invest in a Superior Fence & Rail fence, you invest in only the highest-quality fence design, production, and installation.
Ready to discuss your new cedar fence with a Superior fencing specialist?  Call Superior Fence & Rail of Central Florida at (407) 971-7804 or contact us online.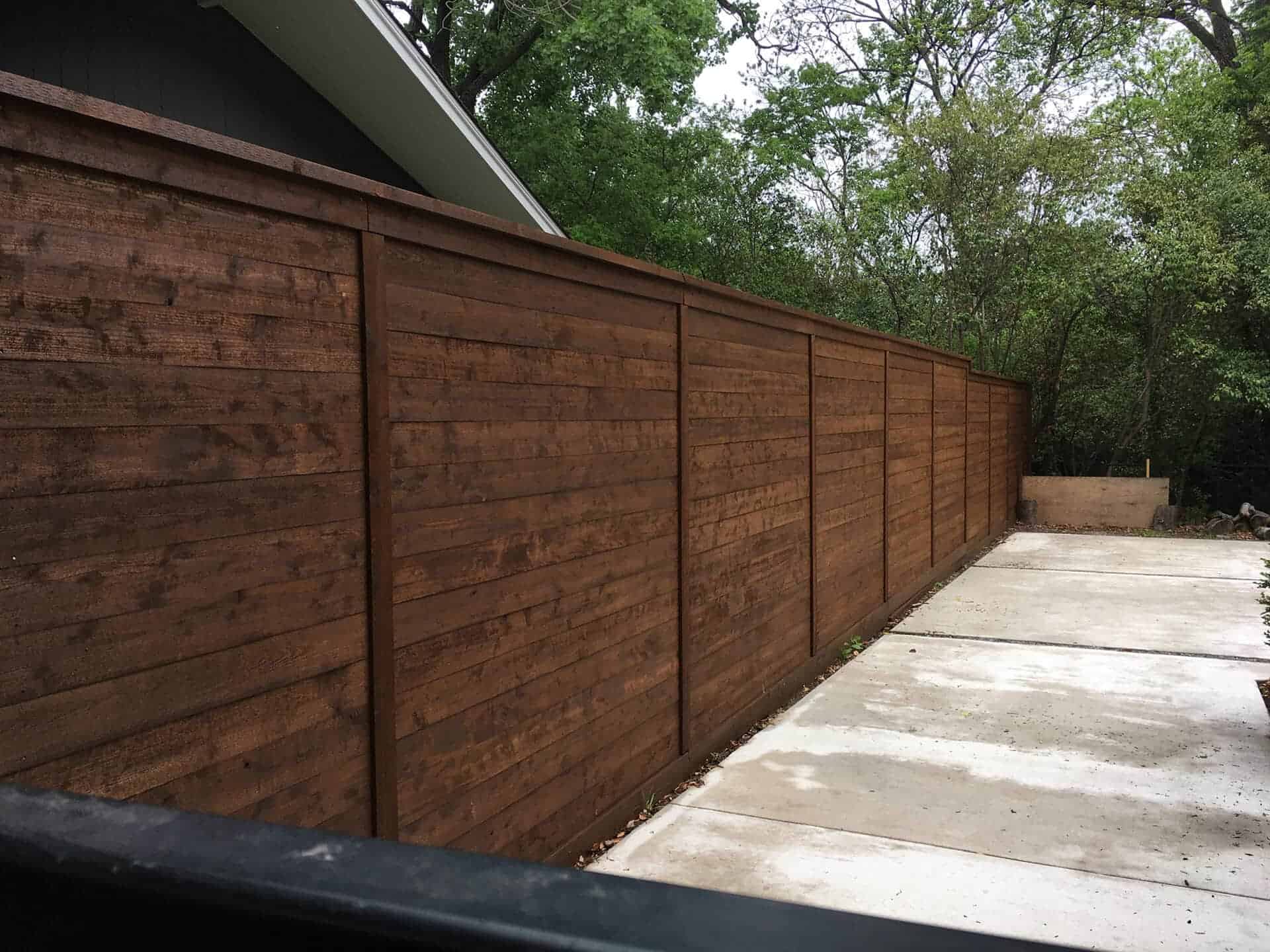 Great Fences Make Great Neighbors!
Best Quality Fences
Highest Customer Satisfaction Rating
Fence Financing Options
Licensed, Bonded & Insured
Largest Selection of Fence Options
Your Superior Fence and Rail service team is standing by! Get a fence installation quote today!