Which Naples Fence Installation Company Offers the Best Service?
It's 2021 and your New Year's resolution was to build a new fence at your Naples property. You know you'll be spending a good bit of your hard-earned money on this project, so it's important that you select a company with the highest satisfaction rating in your area, You want to make sure that the company will stick with you through the entire project, and that they will be available to assist with any problems that may arise. How do you determine which Naples fence installation company has the best service?
How to Find a Naples Fence Company That Offers the Best Service
Look for the following when selecting a Naples fence installation company with the highest level of customer service:
A Professional Team
A handyman can help you build a basic fence. But your ideal fence installation team should consist of dedicated fence professionals, highly trained in all aspects of fence installation from preparation to maintenance and repairs. They should have many years of experience with expertise in the specific challenges of your local weather. Above all, they should honor the core values of professionalism, positivity, respect, clarity, and integrity with the main end goal to deliver peace of mind and happiness to their customers.
Work with a company that utilizes highly-trained employees, not subcontractors. Find a team that receives on-going and consistent technical and practical training to ensure that the latest fencing methods are shared amongst all team members. Because every property is different, the team should have critical thinking and problem-solving skills in order to manage any challenges that may arise. The company should carry insurance for worker's compensation, property damage, and personal liability in case of any accidents while on your property.
First-Class Customer Service
Search for a fence company that is proud and passionate about offering First-Class customer service. From your initial phone call, to helping you prepare for your installation and set up financing, to the final inspection and even beyond, work with a friendly and professional team that is happy to answer all of your questions. Find a company that has thousands of 5 star ratings and outstanding reviews on sites such as Google, Facebook, Home Advisor, Angie's List and more. Finally, check with the BBB (Better Business Bureau) to make sure there are no outstanding complaints.
When shopping for a local, trusted fence company with a national backing that offers the best in First-Class service, consider Superior Fence & Rail. We have over 20 years of fence installation experience, and we install over two million feet of fence each year at our 18 locations in 7 states. With over 4,000 5 Star reviews and a 94% satisfaction rating, we have the highest customer satisfaction rating of any fence company in the country! Visit us at www.Superior Fence & Rail.com or call (239) 309-7497 and start your fence installation project today.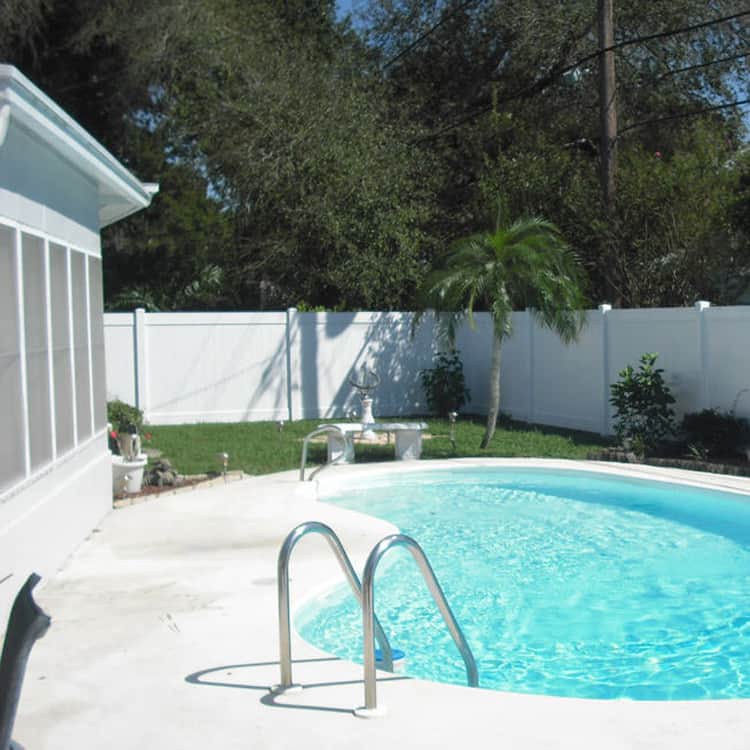 Great Fences Make Great Neighbors!
Best Quality Fences
Highest Customer Satisfaction Rating
Fence Installation Made Easy
Licensed, Bonded & Insured
Your Superior Fence and Rail service team is standing by! Get a fence installation quote today!