5 Things to Consider When Looking for an Altamonte Springs Fence Company
Hiring an Altamonte Springs fence company can be a tough process if you've never done it before. We have some things to think about when looking for the right company.
Buying a fence is a big deal. It's a significant investment into the value of your home and you want to make sure the job is done right the first time. Part of ensuring this happens includes hiring the best Altamonte Springs fence company. While most are going to offer similar products and services, here are some things to consider before signing on the dotted line.
Pricing
You can often speak with four different Altamonte Springs fence builders and get four different estimates. They might be similar, but it's important to consider what you're getting with each. A big part that you need to think about is that you often get what you pay for, which means that if you skimp on the cost of materials and labor now, you could be paying to have work redone in the future. Weigh the costs and benefits of each.
Licensing and Insurance
It's possible that in your search for an Altamonte Springs fence contractor you might come across a small company that offers a great price for a fence installation. It's not uncommon to find these extra-cheap installers who can offer this price because they're not licensed. You might be looking forward to helping a small, local business grow but this could be a problem in the future. Often unlicensed builders can't guarantee their work because they don't have the funds to back it up so you're at risk for shoddy workmanship and could lose out on manufacturer warranties. Verify licensing before hiring if you need to.
In addition to licensing, ask if the Altamonte Springs fence builder is insured. This will cover the builder and their workers if there's an accident that happens on the job. If they're not insured, you could be financially responsible for injuries. These bills can be incredibly expensive and last for years after an incident.
Customer Service Rating
Check online for a customer service rating for the company you're considering hiring. See what other people have said about them after working with them. Take some time to read some of the comments previous customers have left to get some insight into how they deal with their customers and handle a fence installation. Keep in mind that there might be things one customer dealt with that they had a difficult time with but isn't a problem for you. The same can be true in the opposite as well.
Financing Options
As we previously mentioned, it's a big deal to buy a fence. Part of this is the cost associated with it. You shouldn't have to put off adding safety and security to your home because you don't have several thousand dollars available in your bank account. Ask about available financing options so you can pay for the fence over several years. This is a much easier way to ensure that you get the fence that your home needs when it needs it.
Communication
Think about how your Altamonte Springs fence contractor communicates with you. Those include everything from their tone of voice to how well they convey information regarding the fence materials and installation. Few things are more frustrating than a broken line of communication, so this is an important part of choosing who you want to hire for your project.
Contact Us to Learn More
If you're looking for an Altamonte Springs fence company to help with your fence installation, get in touch with us at Superior Fence & Rail of Central Florida. You can reach our team by calling (407) 971-7804 to schedule a consultation.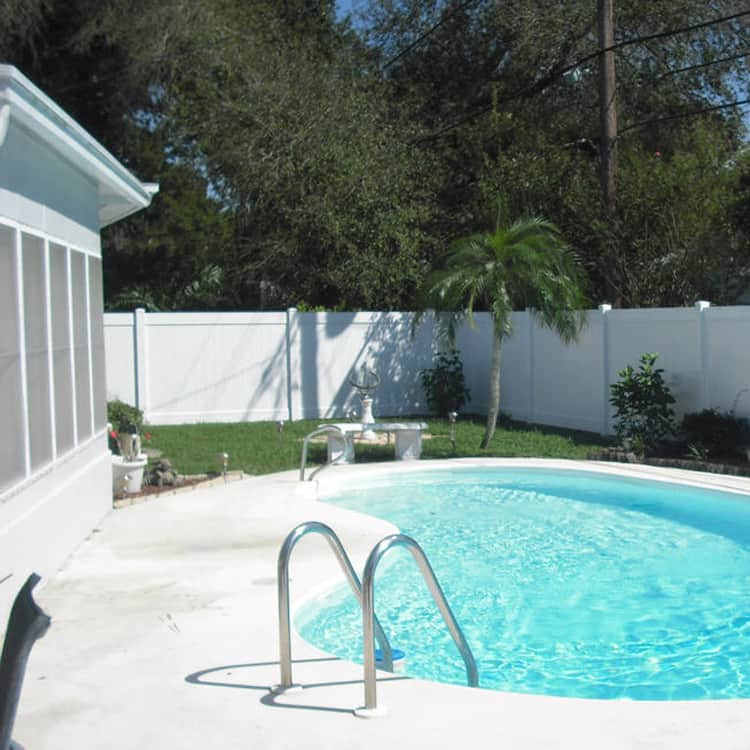 Great Fences Make Great Neighbors!
Best Quality Fences
Highest Customer Satisfaction Rating
Fence Financing Options
Licensed, Bonded & Insured
Largest Selection of Fence Options
Your Superior Fence and Rail service team is standing by! Get a fence installation quote today!