5 Reasons to Hire Us as Your Mobile, AL Fence Company
We know you have several options to choose from for a Mobile, AL fence company,  here are some reasons you should choose us.
While most Mobile, AL fence companies are going to provide many of the same services, your overall experience won't be the same. At Superior Fence & Rail of Pensacola, we believe that we provide our customers with a unique experience that they won't get anywhere else. Read more of this brief guide to find out what it is that sets us apart from our competitors.
Customer Service
When you're working with a Mobile, AL fence builder, it's important that they treat you with respect. This respect extends from the way they speak with you about the decisions you make regarding your fencing to how they treat your time. From the first time you meet our team to the completion of your fence installation and beyond, we believe that every customer deserves to be treated respectfully. This includes how we value your time. We understand that you have a busy schedule so we must do whatever we can to help you get back to your other obligations by completing your installation efficiently.
You Can Expect Quality
Having a fence installed is a big investment. The last things you want are for a single gust of wind to come through and blow it over or your dog finds the loose board and escapes the yard. Our Mobile, AL fence contractors will verify the quality of all materials before they're used to build your fence. If this results in materials getting sent back to the manufacturer rather than using them for your fence, so be it. What's more, our standards exceed industry standards in most areas to ensure that the product you get is the best it can be. We take immense pride in providing our customers with some of the strongest and most durable fences available.
Experience
With experience comes wisdom. Our Mobile, AL fence builders have been installing fences for more than two decades, which has provided our entire team with a great ability to provide you with an excellent fence for your home. This goes beyond putting together posts and pickets. Rather, we can assist you with design, material selection, and resolving issues with unique aspects of your yard like tight angles and landscaping. There's nothing our team hasn't seen, and if we come across something, we have sources available to assist with solving the problem at hand.
Resources
Gathering the resources necessary to build a great fence can be difficult for a small Mobile, AL fence company. This is a major advantage that we have over many of our competitors. Our contractors have a large catalog of inventory to work from as we buy large quantities of materials to fulfill orders across the country. This means that we can get the materials and hardware for your fence for a timely installation.
Variety of Options
One thing we understand is that there's not a "one size fits all" solution to fencing for everyone. We have a large variety of options, so we can accommodate many different tastes and styles. This includes varieties of vinyl, wood, chain link, aluminum, and others. If you're not sure which is right for you, speak with our experts and we'll be sure to help you find which is the best fit for your needs.
Contact Us to Learn More
If you're looking for a Mobile, AL fence contractor to help with your fence installation, get in touch with us at Superior Fence & Rail of Pensacola. You can reach our team by calling (850) 706-7710 to schedule a consultation.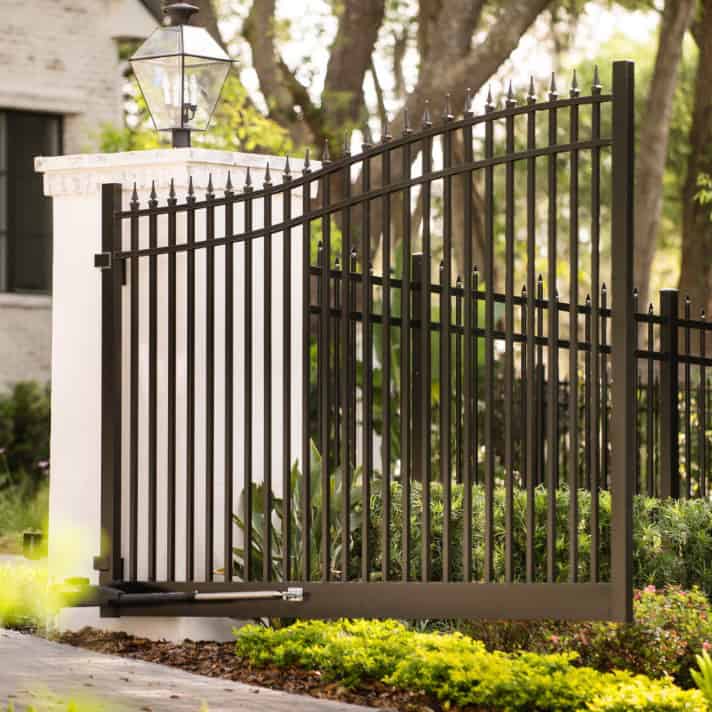 Create a Sleek, Comfortable Outdoor Living Space with Help from a Pensacola Deck Builder
Great Fences Make Great Neighbors!
Best Quality Fences
Highest Customer Satisfaction Rating
Fence Installation Made Easy
Licensed, Bonded & Insured
Your Superior Fence and Rail service team is standing by! Get a fence installation quote today!