Which Winter Garden Fence Company Should I Choose?
Here are factors to consider as you decide which Winter Garden fence company to hire.
Selecting a Winter Garden fence company is a process — and how long this process takes is up to you.
Ultimately, your goal is to find a fence company that can install a top-notch fence at the right time, date, and price. As you evaluate fence companies, however, you may discover that it can be tough to get the insights you need to make an informed decision.
With the right approach to assessing Winter Garden fence companies, you can speed up the process of finding and hiring the right fence provider. When you assess these companies, there are several factors you need to consider, including:
1. Product Selection
If you are unsure about which type of fence you want, you need a fence company that can share details about lots of fence options. This enables you to learn about myriad fence products and assess their pros and cons. It may even allow you to get a custom fence that adds to your property's a one-of-a-kind appearance.
2. Customer Service
The best fence company in Winter Garden employs friendly, knowledgeable fence professionals who put the customer first. So, if you have a question at any point during your fence project, these professionals can respond immediately.
3. Affordability
A first-rate Winter Garden fence company provides quality fences that won't require customers to spend beyond their means. It may also provide fence financing that gives its customers the flexibility to pay off the cost of their project over an extended period of time.
4. Industry Experience
The premier fence company in Winter Garden has expert fence installers on staff. These installers encourage customers to ask questions and try to learn as much as they can about clients' expectations. That way, they can devote the time, energy, and resources necessary to help clients accomplish their desired fence project results.
Select Superior Fence & Rail for Winter Garden Fence Installation
Superior is the leading fence company in Winter Garden, and our customer reviews speak for themselves. To date, we have received over 4,600 certified customer reviews and earned an overall rating of 4.7 out of five stars. One of the biggest reasons why Winter Garden property owners enjoy working with us: our ongoing dedication to our clientele.
We want your fence installation experience to be one you will never forget. Therefore, we learn about your fence project, provide you with a personalized fence recommendation, and begin your project at your request. When your project gets underway, we focus on the details and ensure your fence is installed to perfection. At your project's completion, we review our work and meet with you to confirm you are satisfied with your fence. If you have questions or concerns about your fence down the line, let us know, and we're happy to assist you, too.
When you work with Superior for your Winter Garden fence project, you're assured of getting a Superior fence installation experience. To learn more about our Winter Garden fence products and services or to request a consultation, please contact us online or call us today at (407) 971-7804.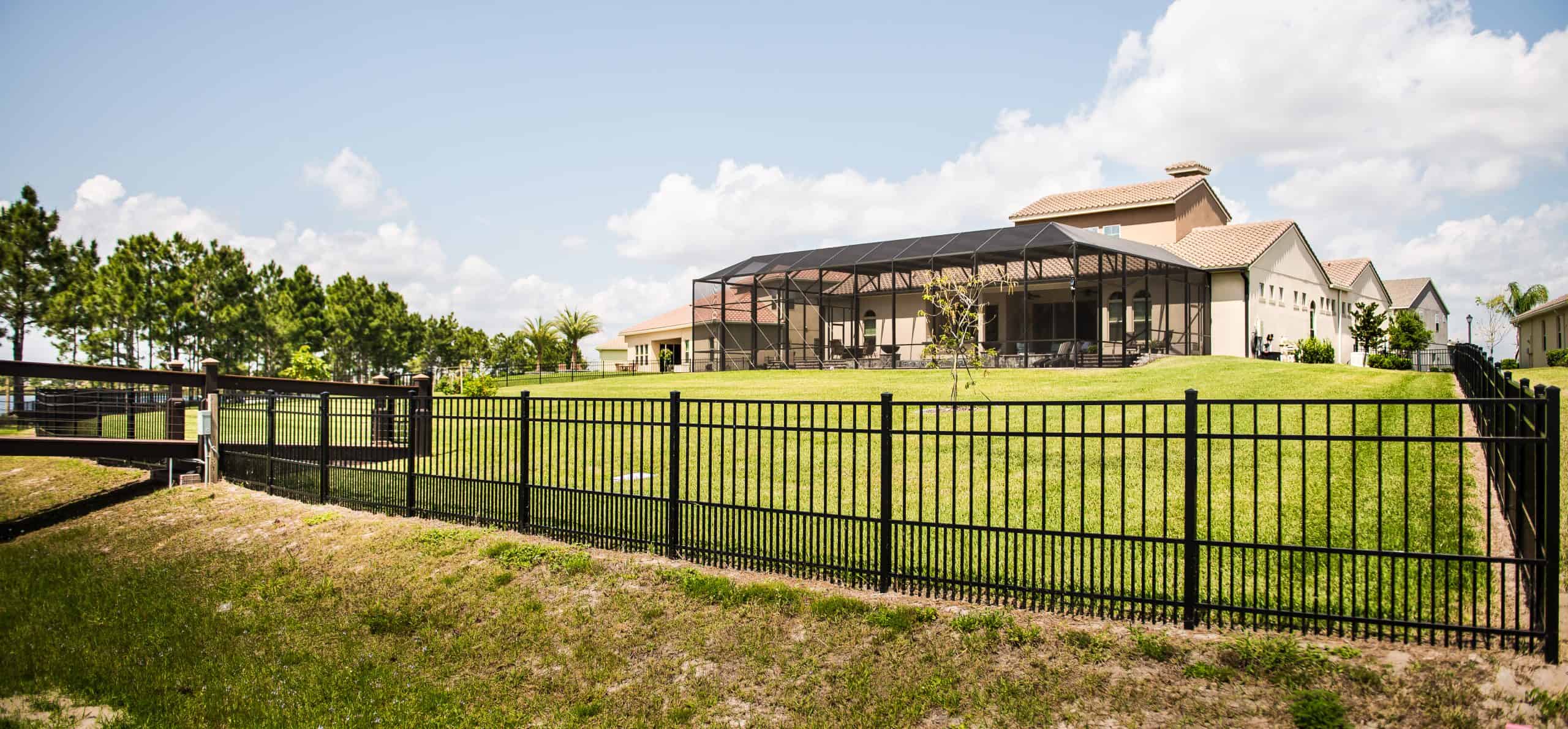 Great Fences Make Great Neighbors!
Best Quality Fences
Highest Customer Satisfaction Rating
Fence Financing Options
Licensed, Bonded & Insured
Largest Selection of Fence Options
Your Superior Fence and Rail service team is standing by! Get a fence installation quote today!