How to Choose the Best Clermont Fence Company for My Backyard Project
The best Clermont fence company can help you get the backyard you've always wanted — quickly and affordably.
After much preparation, you're almost ready to kick off your backyard project. The only thing holding you back: you need to hire a Clermont fence company that can help you take your backyard from dreary to fabulous.
It may sound simple to find a fence company in Clermont — even a web search will show you that there are dozens of fence providers available across the city. But, you want an extraordinary backyard, so an average fence company will not suffice.
Ultimately, the process to find a quality fence company in Clermont can be lengthy. Lucky for you, there are several things you can do to accelerate this process, such as:
1. Look at Customer Ratings
The best Clermont fence company has received thousands of positive customer reviews. Although the company likely has completed many fence projects in its history, the business' approach to each project is consistent. Therefore, the company has earned the trust of Clermont property owners who want a top-of-the-line fence at a budget-friendly price — and continues to explore new ways to keep its clients happy.
2. Contact a Fence Company Directly
A phone call or email can help you get insights into how a fence company engages with customers. The best fence company in Clermont prioritizes customer service, so it employs courteous customer service professionals who interact with clients. These professionals will learn about a fence project, explain how long it may take to complete a fence project, and more.
3. Request Customer References
The best fence company in Clermont has no trouble providing customer references upon request. References can share their experiences working with this company and help you determine if the business can do its part to provide you with a terrific backyard fence. Furthermore, references can give you a glimpse into what it will be like to work with a fence company before you finalize your fence purchase.
Find the Best Fence Company for Your Backyard Project
A backyard project may be a long undertaking, but you're rapidly approaching the finish line. If you hire Superior Fence & Rail to install a backyard fence, you can move one step closer to transforming your vision of a backyard paradise into a reality.
At Superior, our success is predicated on the success of your fence project, so we do everything in our power to ensure your backyard fence is a dream come true.
Initially, we meet with you and find out why you want a backyard fence and what we can do to help you achieve your goal. We then craft a strategy to build and install your backyard fence. Next, we execute our strategy and provide you with a backyard fence that is strong, durable, and beautiful.
When it comes to finding the best fence company in Clermont, the results speak for themselves. Superior continuously ranks at the top of the list of Clermont fence companies, and we are committed to finding ways to further distance ourselves from the competition.
We are available to discuss our fence products and services in Clermont. To learn more or to schedule a consultation, please contact us online or call us today at (352) 888-4000.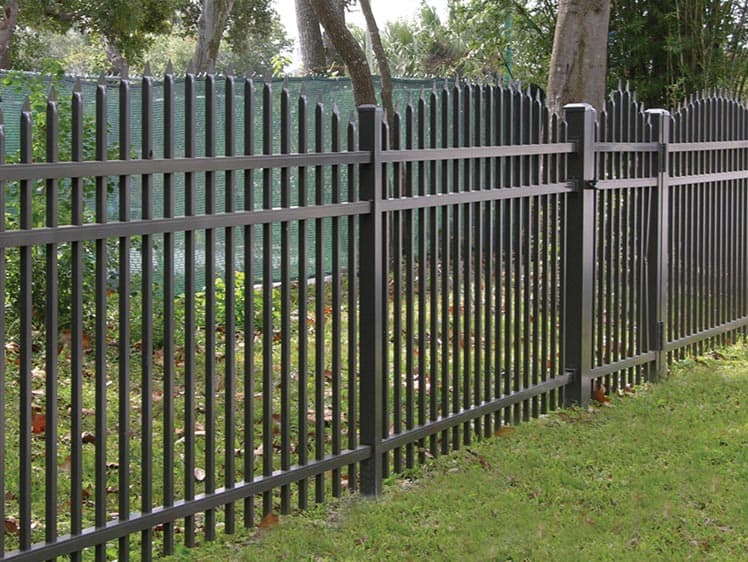 Great Fences Make Great Neighbors!
Best Quality Fences
Highest Customer Satisfaction Rating
Fence Installation Made Easy
Licensed, Bonded & Insured
Your Superior Fence and Rail service team is standing by! Get a fence installation quote today!