Advice From a Foley, AL Fence Company: 6 Reasons to Buy a Fence
If you're undecided about buying a fence, we're your Foley, AL fence company that can help. We have some reasons why buying a fence is a good idea.
Starting any home improvement project is going to be a big decision. There are several things that you need to think about as far as a project timeline, money, and if it's something that your home needs. At Superior Fence & Rail of Pensacola, we're your Foley, AL fence company that believes fencing is an important part of every home. If you're looking for a few ways your family can benefit from a fence, we have six good reasons to green-light the project.
Safety
If you have kids or a pet at home that likes to run around the backyard, it can be stressful keeping an eye on them while you're trying to get things done in the house. This becomes an even bigger issue if you have a swimming pool. Having a fence installed provides a major improvement on safety in your yard and gives you peace of mind that kids and pets are contained in a safe space. A fence is also a great way to ensure that those who don't know how to swim are safely separated from a pool.
Establish Property Lines
We don't always get along with our neighbors. Sometimes there are disputes over who is responsible for cutting certain parts of the grass or trimming trees that overhang certain parts of the yard. A Foley, AL fence contractor will help you to identify your property lines during the process of applying for a permit so you have a definitive line to work with. Fencing is an excellent way to establish a firm property line that allows you and your neighbors to worry about more important things, like getting along.
Privacy
There are times when you want to hang out in your backyard without all your neighbors or passersby looking on. Having your Foley, AL fence builder install a privacy fence provides you with your own space where you don't have to worry about prying eyes nosing in on what you and your family are doing. It also makes for a space where you can entertain friends and family without drawing attention to the party.
Security
Keeping your family and home safe goes beyond locking your doors at night or when you're not at home. A fence can be an effective deterrent to keeping intruders out of your yard. It doesn't have to be too tall or particularly dense as the prospects of an obstacle will encourage a criminal to keep moving rather than seek refuge in your yard. What's more, a fence is a great way to keep foot traffic or vehicular traffic from getting too far into your yard if you live on a busy road. If your main concern is security, ask your Foley, AL fence contractor for advice about materials that will serve your purpose best.
Aesthetics
A fence can add a lot to the curb appeal of your home. Many homes that don't have fences seem like they're missing an element of completion and your fence can help tie everything together. A Foley, AL fence builder can help you design a fence that complements your landscaping to create a pleasing visual.
Contact Us to Learn More
If you're looking for a Foley, AL fence company to help with your fence installation, get in touch with us at Superior Fence & Rail of Pensacola. You can reach our team by calling (850) 706-7710 to schedule a consultation.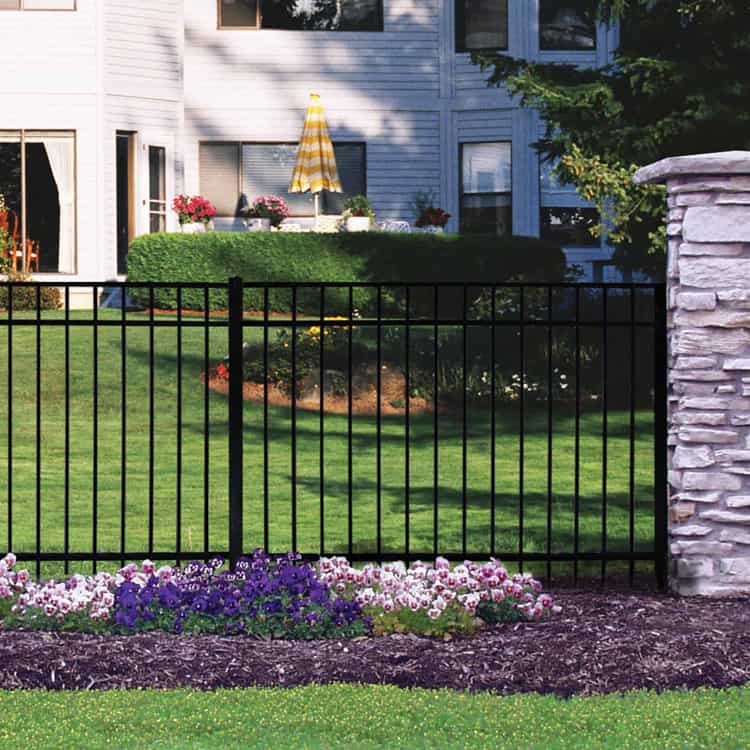 Create a Sleek, Comfortable Outdoor Living Space with Help from a Pensacola Deck Builder
Great Fences Make Great Neighbors!
Best Quality Fences
Highest Customer Satisfaction Rating
Fence Installation Made Easy
Licensed, Bonded & Insured
Your Superior Fence and Rail service team is standing by! Get a fence installation quote today!