How to Identify an Expert St. Petersburg Fence Company
A St. Petersburg fence company can use big words and sophisticated language to sell its products and services. But, the best Pinellas fence company clears up confusion. As such, this company uses easy-to-understand terms and phrases to ensure customers know what to expect. The business also showcases its expertise at every stage of a fence project. In doing so, the company ensures customers can enjoy outstanding experiences.
On the lookout for a Pinellas fence company with comprehensive industry expertise? Here are tips to help you streamline your search for the best fence company in Pinellas.
As you evaluate fence companies in St. Petersburg, it is important to find one that boasts in-depth industry expertise. That way, you can work with a St. Petersburg fence company that will make it simple to understand why it is the best option at your disposal.
To identify an expert fence company in St. Petersburg, you should:
1. Ask Questions
Don't hesitate to bombard a fence company with questions. Because, the more questions you ask, the more you can learn about a company's fence products and services.
The best fence company in St. Petersburg does not believe there is such a thing as a "bad" question. So, if you ask an expert fence company a wide range of questions, the business should have no qualms about answering them. As a result, you can get the insights you need to determine if the company has the expertise necessary to handle your fence project.
2. Read Customer Reviews
Request customer reviews from any fence company you contact. These reviews give you a glimpse into what it is like to partner with a fence company and how it manages different types of requests.
Customer reviews allow you to see a fence company's industry expertise as well. For instance, if customers rave about a business' ability to customize a fence according to their property, the company is likely well-equipped to handle any challenges that come its way. On the other hand, if customers are dissatisfied with a company's ability to respond to their fence project concerns, you may want to look elsewhere for help with your project.
3. Learn About the Company's History
Find out how long a fence company has been operational and other information about its history. This can help you see how a company has served property owners across the community since its inception.
Typically, a fence company that has been in business for many years has industry experts on staff. The company can put you in touch with these experts at any time and ensure you are fully supported as your fence project progresses.
Partner with an Expert Fence Company in Pinellas
Superior Fence & Rail is proud to employ the best local fence installation professionals. Our team has earned praise from our clientele, thanks in part to its industry expertise. Our fence pros go above and beyond the call of duty, and they are happy to do whatever it takes to achieve your fence project goals.
Our team is available to discuss our fence products and services in St. Petersburg. To learn more or to request a consultation, please contact us online or call us today at (727) 536-1905.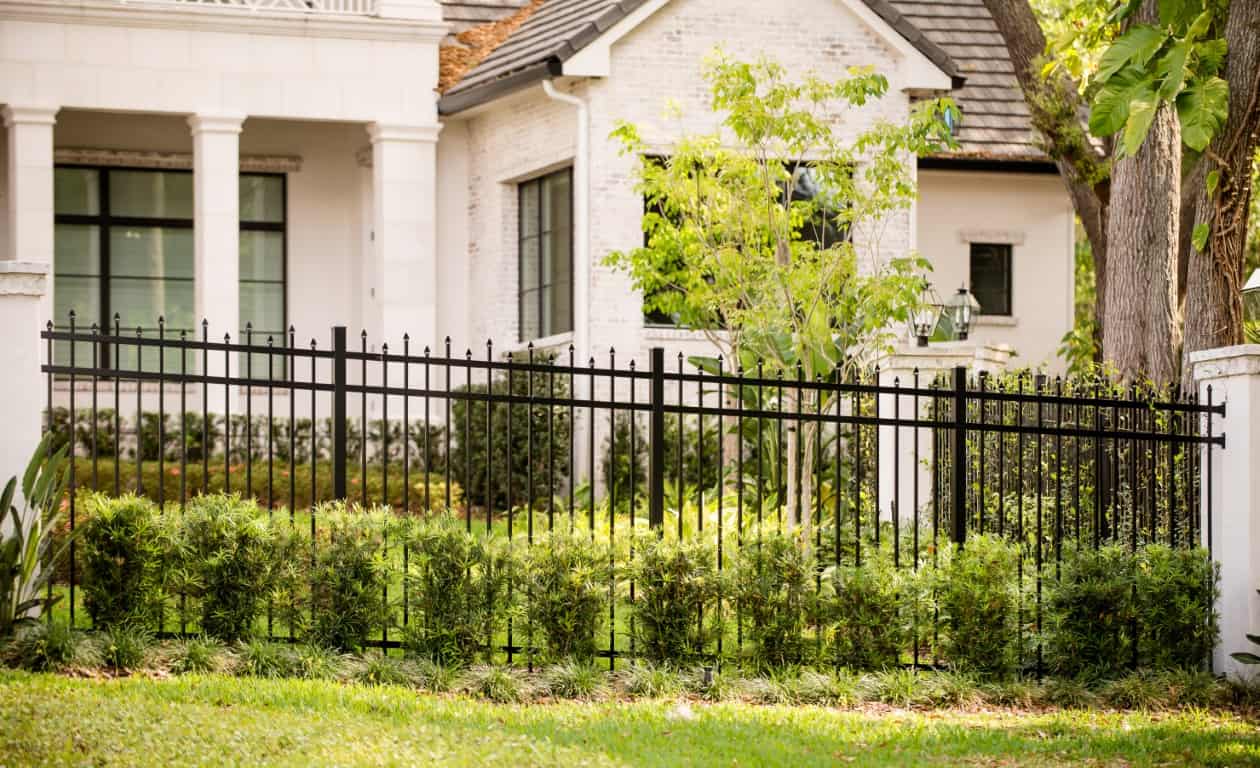 Great Fences Make Great Neighbors!
Best Quality Fences
Highest Customer Satisfaction Rating
Fence Installation Made Easy
Licensed, Bonded & Insured
Your Superior Fence and Rail service team is standing by! Get a fence installation quote today!