Choose a Cape Coral Fence Company with a Proven Reputation
Here's how to identify a Cape Coral fence company that has built outstanding rapport with its clientele.
You may be considering a Cape Coral fence company to install fencing at your home or business. Before you make your final decision regarding the business, examine its reputation. In doing so, you can find out if the company frequently hits the mark with its customers.
Generally, you can learn a lot about a fence company based on customer reviews. You can use these reviews to understand how a fence provider has built its reputation within Cape Coral. Furthermore, the reviews can offer insights into how a fence company handles customer concerns, questions, and requests.
As you seek out a Cape Coral fencing company with a proven reputation, here are three factors you need to consider:
1. Attention to Detail
The top fence company in Cape Coral is detail-oriented. It has fence installers at its disposal who craft comprehensive project plans. Each of these plans is customized to a customer's expectations. And every plan is executed precisely.
Moreover, the leading Cape Coral fencing provider leaves no stone unturned. The company ensures all fence projects are handled carefully. It ensures that a fencing project delivers the optimal results, in as little time as possible. Most important, the fencing provider verifies that a customer is always happy with the result of their project.
2. Professionalism
A Cape Coral fencing company has installers who display professionalism in their day-to-day activities. These installers are fencing experts. They apply what they know to every fence project. Plus, they complete each fencing project with a customer's best interest top of mind, every time.
Of course, professional fence installers want customers to get the most value out of their projects. These installers remain in contact with customers throughout fence projects. They encourage customers to get in touch if they ever have concerns or questions, too.
3. Customer Service
The premier Cape Coral fence company recognizes the importance of customer service. It does not take any shortcuts relative to the customer experience. Instead, the company makes it easy for customers to get immediate fence project support.
By working with a fence company that emphasizes customer service, you're assured of enjoying an exceptional experience at all stages of your fencing project. The company does what's necessary to deliver amazing support as you begin your project. It verifies that you get the support you deserve until your project is complete as well.
Partner with a Cape Coral Fencing Company with a Proven Reputation
Superior Fence & Rail of Southwest Florida has received dozens of positive customer reviews. We continue to search for ways to enhance our reputation with the Cape Coral community. And we are here to provide you with the best fence products and services.
Our team can install a premium fence at your Cape Coral home or business. For more information or to request a free quote, please contact us online or call us today at (239) 309-7497.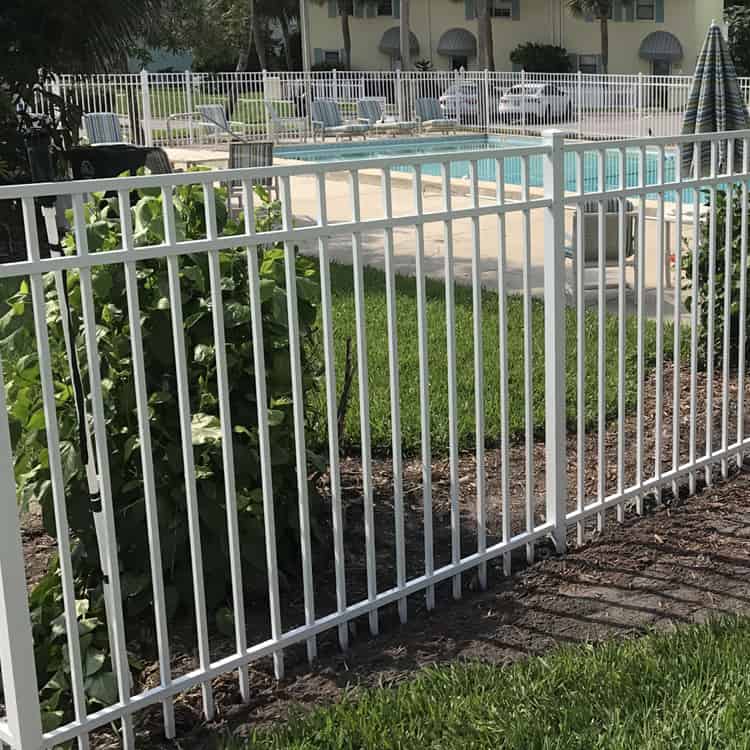 Great Fences Make Great Neighbors!
Best Quality Fences
Highest Customer Satisfaction Rating
Fence Installation Made Easy
Licensed, Bonded & Insured
Your Superior Fence and Rail service team is standing by! Get a fence installation quote today!