Choose the Best Sebastian Fence Company for My Fence Project
Here's how to find the right Sebastian fence company for your upcoming project.
Your fence project is almost ready to get underway. The only thing that's holding up your project: finding the best Sebastian fence company for the job.
If you are concerned that you won't be able to identify the right Sebastian fence company for your project, try not to stress. Because, if you use the following tips, you can quickly and easily choose the best fence company in Sebastian:
1. Ask the Right Questions
Contact a fence company and learn about the business' industry expertise and experience. Find out how long the company has been operating, if it is licensed, bonded, and insured, and how its installers approach fence projects. These insights can give you a glimpse into a fence company's background. They can also help you get a good idea about whether you feel comfortable working with a fence company and if the business can help you achieve your project goals.
2. Get a Quote
Find out how much it will cost to work with a fence company and when the business can install a fence at your Sebastian home or business. Generally, a fence company can provide you with a written quote that details all fees associated with your project. The company can also give you a detailed project timeline that highlights how much time it may take to install your fence and an estimated project completion date.
3. Read Customer Reviews
Browse the web to find out what customers are saying about different Sebastian fence companies. The top-rated fence company in Sebastian has reviews published on its website, and these reviews highlight the business' ability to satisfy its clients' requests. If you cannot find customer reviews of a Sebastian fence company online or most of all of these reviews are negative, you may want to remove this business from your search for the right fence provider.
4. Request Customer References
In addition to reading customer reviews, request customer references from a fence company. Past customers may be willing to share their experiences about working with a fence company, and you can learn from these customers and use their insights to guide your decision-making process. The best company can provide customer references at any time. Meanwhile, this business' customers are likely to rave about how the business delivered quality fence products, exceptional customer service, and other perks you probably won't find with other Sebastian fence companies.
Why Is Superior Fence & Rail the Best Fence Company in Sebastian?
Superior ranks first among fence companies in Sebastian, but we believe we are only beginning our quest to raise the bar for all fence installation providers nationwide. The Superior team is dedicated to excellence, and we strive to deliver excellent products, services, and support, every day. To accomplish our goal, we partner with our customers to find ways to fulfill their project requests — and deliver excellent results, every time.
We are available to discuss our fence installation products and services in Sebastian or help you kick off your project. To learn more or to schedule a consultation, please contact us online or call us today at (321) 636-2829.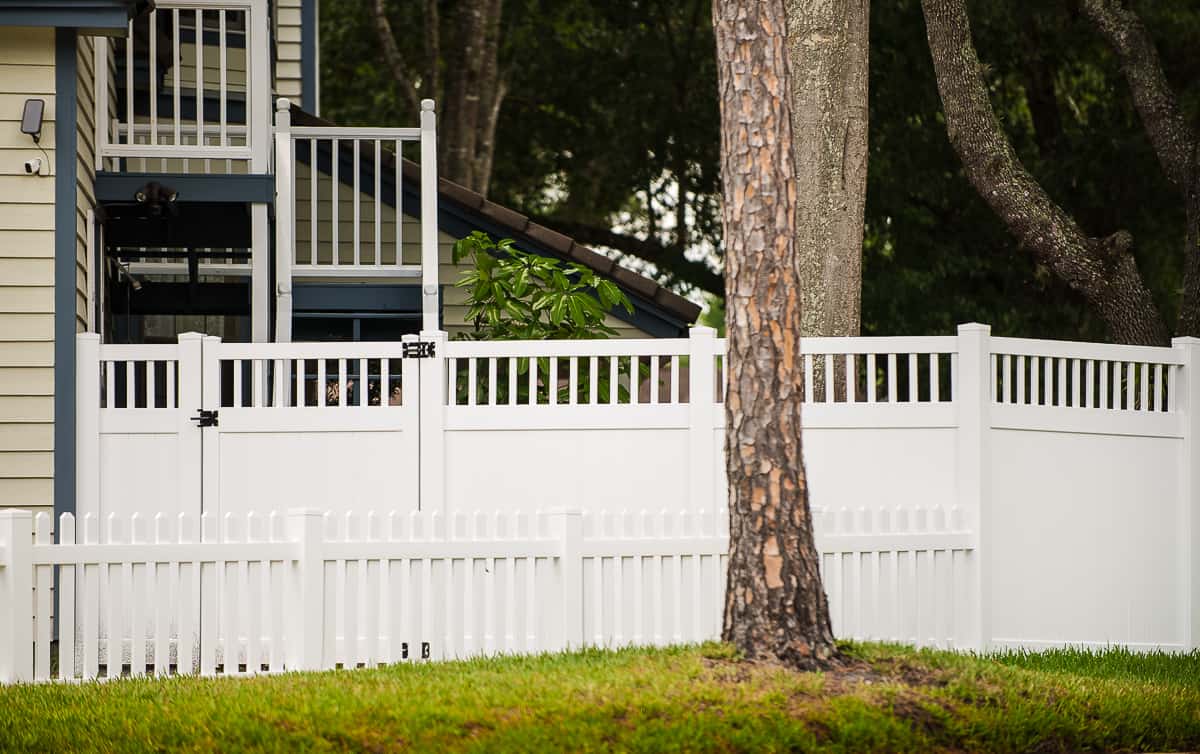 Great Fences Make Great Neighbors!
Best Quality Fences
Highest Customer Satisfaction Rating
Fence Financing Options
Licensed, Bonded & Insured
Largest Selection of Fence Options
Your Superior Fence and Rail service team is standing by! Get a fence installation quote today!