Fence Installation in One Day with Superior Fence & Rail
Patience is a virtue…or so they say. These days, we're used to getting anything we want and getting it F-A-S-T!  We have fast food, fast cars, 2 hour delivery of anything we want or need, and 5G super high-speed internet coming to most of the U.S. (which will help us to get more things even faster!).
What about your fence installation project? Building a fence on your property is no easy task. There are several important steps that need to be taken in order for your project to be successful: deciding on the type of fence you want, the material you'd like to use, surveying your property, measuring, digging holes, inserting posts, and connecting and securing fence sections. When you think about it, building a fence is not so easy. Surely that job must take a long time, right? Well, you may be surprised to learn that Superior Fence & Rail can actually build most standard fences in a single day!
Call Superior Fence & Rail today. Give us one day, and we'll build you a fence!
How Does Superior Fence & Rail Perform Such Fast Fence Installation?
Using proven processes, proper preparations, and well-stocked vehicles, Superior Fence & Rail can install most fences in one day. That sounds hard to believe, but it's true! With our fast fence installation process, you can also save tremendously on labor costs over traditional fence jobs that take longer. So, how do we do it?
Processes.  We purchase over 10 million pounds of fence material and install more than 2 million feet of fence each year. That's a lot of fencing! We build fences every day all across the Southeast and, as you can imagine, when it comes to fence contractors, we know what we're doing. We have experience with the problems and challenges that we might encounter on the job, and we also have the experience and skills to solve these problems as they arise. Our processes and our systems are tested and proven every day out in the field. We are always learning and growing from our experience and we share that experience with all team members. Our employees benefit from this shared knowledge, so that, no matter what they may encounter, each team is ready and able to build fences quickly.
Preparation. From your initial contact with us through to installation (and even afterwards), you have the attention of our first class Customer Service team. We will help you to prepare every step of the way. We make sure your survey is complete, your material is ordered and available, and that all pre-planning and necessary steps are taken, so that everything is ready to go on installation day.
Vehicles. Each day more than 50 crews leave our facilities to install fences all over the Southeast. We install many different types of fences (privacy, pool, dog fences, etc.) in many different materials (chain link, vinyl, aluminum, wood, iron). We even install railing and gates, too. Our vehicles are well-equipped and stocked with the tools and equipment necessary to build your fence quickly – often in just one day!
Why is Superior Fence & Rail the Best Fence Installation Company For Your Project?
No matter where in the Southeast your property is located, Superior Fence & Rail can help. With over 3,000 reviews and a 92% rating, Superior Fence & Rail has the highest customer satisfaction rating of any fence company in the country. When you choose us for your fast fence installation project, you gain access to our highly professional installation team, first class customer service, proven processes, buying power, and quality fence products.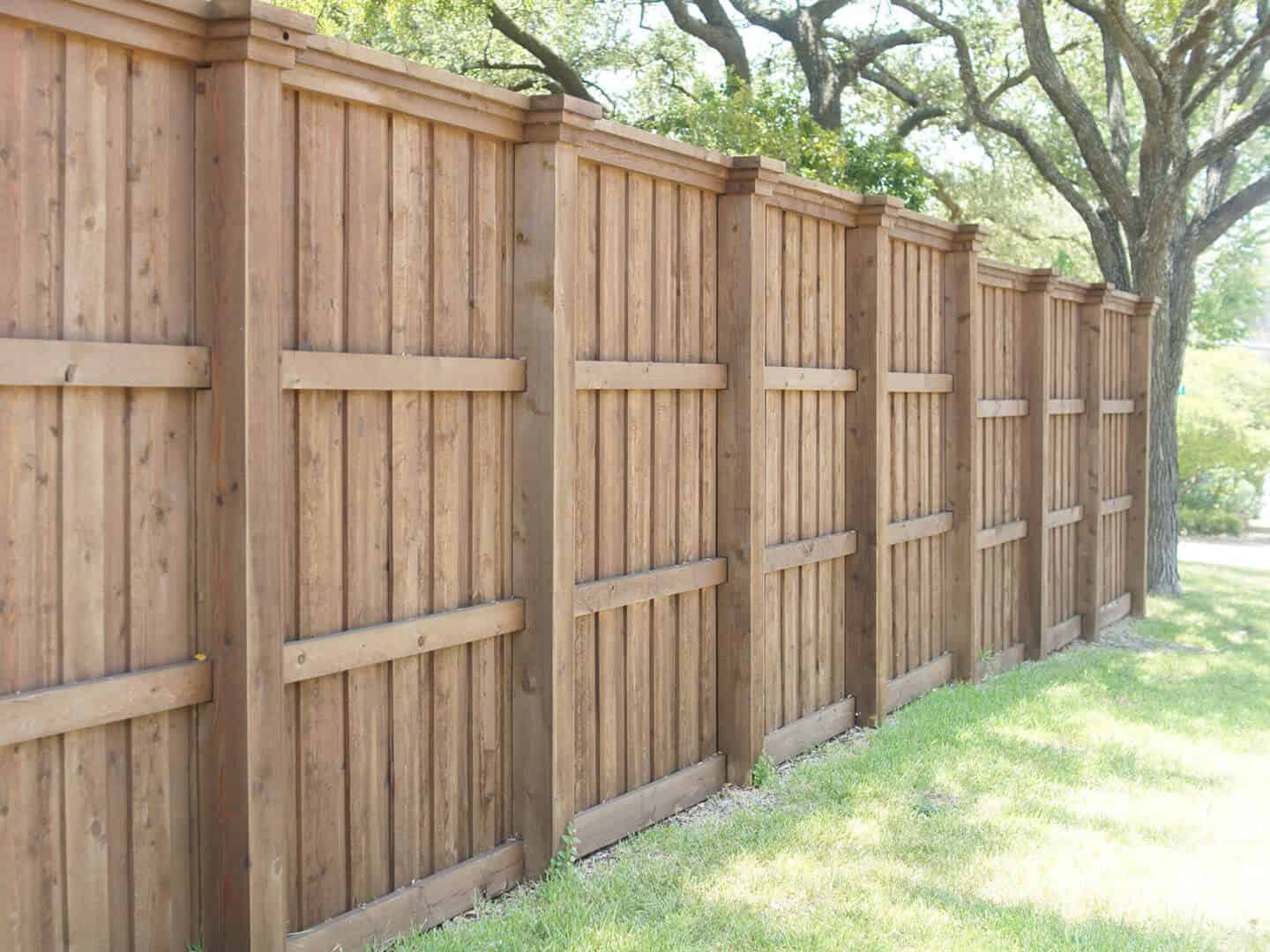 Great Fences Make Great Neighbors!
Best Quality Fences
Highest Customer Satisfaction Rating
Fence Financing Options
Licensed, Bonded & Insured
Your Superior Fence and Rail service team is standing by! Get a fence installation quote today!