Need Help to Determine the Best Fence Color? Hire an Indialantic Fence Company
If you're unsure about which fence color best suits your property, you can get plenty of assistance from an experienced Space Coast fence company.
You have wanted a fence for your Indialantic property for many months. Now, you are almost ready to pick out a fence for your property. The only thing holding you back: deciding which fence color is the right choice.
When you work with an experienced Indialantic fence company, you can receive expert recommendations for all aspects of your fence project. In addition, the company may offer several tips to help you decide on a color for your fence, including:
1. Select a Fence Color That Complements Your Property
Ensure any fence color you select will enhance — not detract — from your property's appearance. To do so, select a fence color that looks similar to that of your home or business.
For instance, if your home or business has a light exterior, you may want to consider a light fence color. This will ensure that your fence complements your property — and helps you bolster its overall appearance.
2. Consider Your Landscaping
Evaluate your landscaping in relation to any fence you buy. That way, you can select a fence color that helps you bring out the true beauty of your lawn, garden, and other landscape features.
Oftentimes, it helps to select a neutral fence color if you plan to install your fence around your yard. A neutral fence color will ensure your yard's full beauty is on display. It can also help protect your yard from unwanted critters that can otherwise damage your yard.
3. Keep Track of Design Trends
Browse design trends, so you can see how other property owners are using fences to bring out the best in their properties. Design trends are constantly evolving; yet, if you find a trend you like, you can capitalize on this when you select your fence color.
Generally, a top-notch Indialantic fence company can offer insights into property design trends. Since the company has highly trained fence professionals on staff, it can ensure you get an eye-catching fence that dazzles long after it is installed, too.
Get Help in Your Quest to Find the Right Fence Color
Choosing a fence color can be a lengthy process. However, when you work with Superior Fence & Rail, you can receive extensive assistance as you weigh the pros and cons of different fence colors.
Superior employs qualified fence professionals who will offer unbiased fence color recommendations. We can also help you determine which type of fence will deliver the best return on your investment. Our team can even help you customize a fence, so it perfectly matches your property.
If you are considering myriad fence colors, we encourage you to reach out to us for assistance. With our help, you can get an attractive fence at an affordable price. To learn more about our fence products and services in Indialantic, please contact us online or call us today at (321) 636-2829.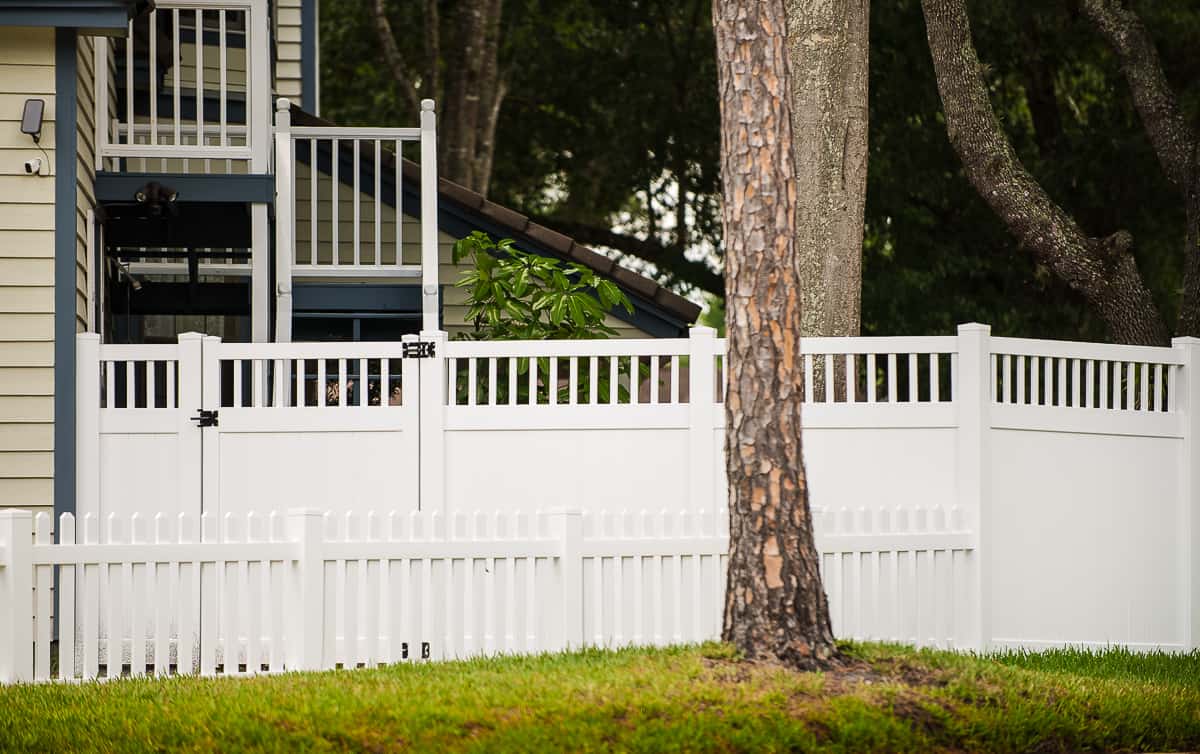 Great Fences Make Great Neighbors!
Best Quality Fences
Highest Customer Satisfaction Rating
Fence Financing Options
Licensed, Bonded & Insured
Largest Selection of Fence Options
Your Superior Fence and Rail service team is standing by! Get a fence installation quote today!