Questions to Ask Before You Hire a Palm Bay Fence Company
Here are three questions you can use to help you determine which Space Coast fence company is the best choice.
You are committed to getting an outstanding fence for your Palm Bay property. So, you have been searching long and hard to find a Palm Bay fence company that won't take shortcuts at any point during your project. You also want a fence company that has a proven track record of excellence, offers quality products and services, and ensures every project is completed on schedule and on budget.
Ultimately, your search for the perfect Space Coast fence company has been challenging thus far. As you approach the final stages of your search, you should schedule meetings with professionals at any fence companies you are considering. When you meet with these professionals, here are three questions you need to ask:
1. Are You Licensed, Bonded, and Insured?
Choose a fence company only if it is licensed, bonded, and insured. A licensed fence company is authorized to install a fence in Palm Bay. Meanwhile, a bonded fence company offers protection in the event that your property is damaged during fence installation. A fence company that is insured guarantees you are finally protected if an accident or injury occurs when your fence is installed. The bottom line: a licensed, bonded, and insured fence company is a must-have.
2. Can You Provide a Written Contract?
Select a fence company that does what it says it will do and provides a contract that backs up what it offers. In other words, your fence company should offer a written quote that outlines all costs associated with your project in detail. The company should be ready to respond to any concerns or questions regarding your written quote, too. If you agree to work with this company, you should have no trouble getting everything the business offers in writing. Otherwise, if the company cannot provide a written contract, it is a red flag that this business may be unable to follow through on what it offers.
3. Why Should I Hire You for My Fence Project?
Look for a fence company that is straightforward in how it answers this question. A fence company that delivers exceptional products and services likely has years of experience to back up any claims it makes. So, if a fence company can describe how it has helped past clients achieve their desired results, the business can probably offer similar or superior support throughout your project. This company will also set realistic expectations for your project, offer assistance at each stage, and ensure you are satisfied with any fence you purchase.
Why Should You Choose Superior Fence & Rail As Your Palm Bay Fence Company?
Superior has expert fence installers and friendly customer service professionals on staff, and they do everything in their power to make each fence project a success. If you demand an amazing fence at a budget-friendly price, we're here to assist you in any way we can. By choosing us for your fence project, you'll get exactly what you want. To learn more about our fence products and services in Palm Bay, please contact us online or call us today at (321) 636-2829.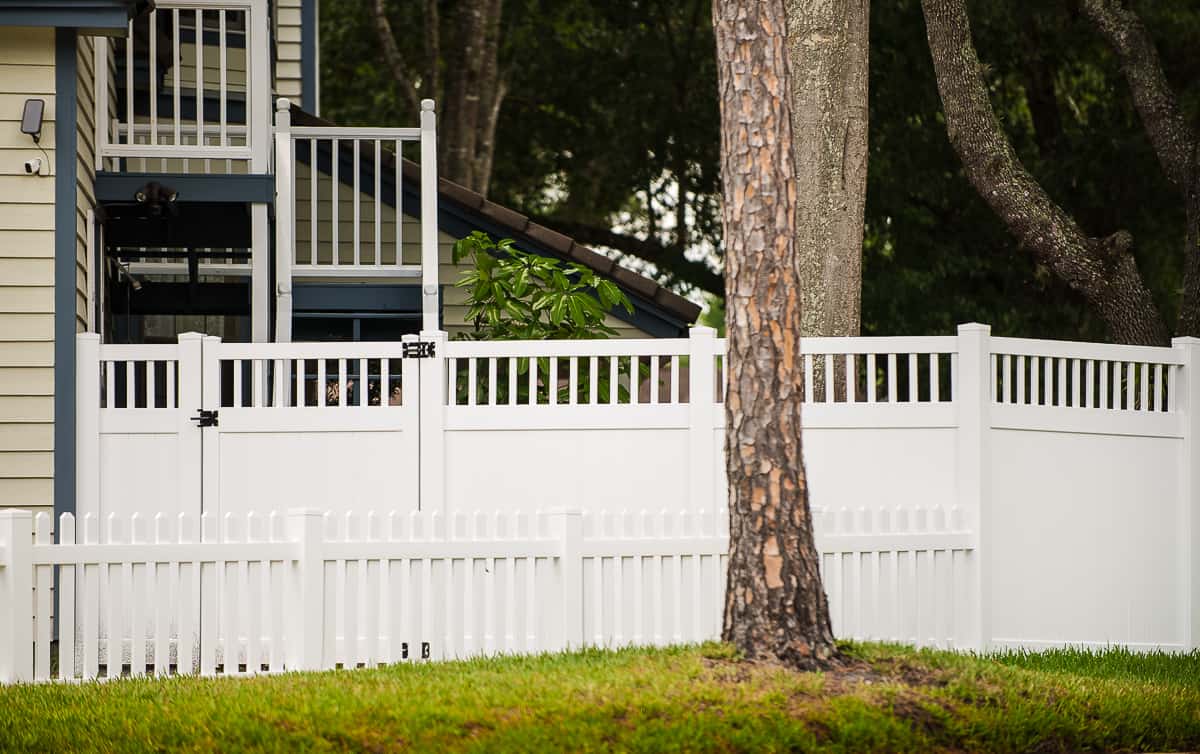 Great Fences Make Great Neighbors!
Best Quality Fences
Highest Customer Satisfaction Rating
Fence Financing Options
Licensed, Bonded & Insured
Largest Selection of Fence Options
Your Superior Fence and Rail service team is standing by! Get a fence installation quote today!