Top 8 Benefits of Vinyl Fencing
 Choosing vinyl fencing can be a very important investment decision. When making important decisions, you want the outcome to deliver the best of both worlds. You want to take a vacation that's exciting, yet is still within your budget. You want a luxurious car with bells and whistles, while still being affordable. Even when choosing a mate, you want someone who's exciting and fun, yet still dependable and kind. Achieving the best of both worlds is challenging, but also extremely rewarding. The same is true when selecting the type of fence you would like to build. You want the best fence your money can buy without breaking the bank.
Vinyl offers distinct advantages over other fence materials:
1.     Beauty
Vinyl fencing provides a beautiful, crisp appearance similar to wood. Vinyl fences can be functional and useful or elegant and upscale, depending on your desired use and style preferences.  Vinyl fencing retains its look consistently over years even in the harmful rays of the sun, and its look won't change drastically over time due to wear and weather conditions.
2.     Variety
Vinyl comes in a wide variety of styles and colors to match or complement your existing home or outbuilding. You can select a bright white vinyl fence for a fresh, clean wooden picket fence look. Or you can select a darker color vinyl for the look of an elegant stained wooden fence. You can install a low vinyl fence to accent a beautiful garden, or a tall vinyl fence for security around a swimming pool.
3.     Easy to Install
Vinyl fencing parts are specifically fabricated to fit and click together, so fencing is easy to install quickly.
4.     Easy to Clean
If you may have mold and mildew from moisture or shady conditions, vinyl fencing can be easily cleaned with your garden hose and a little soap.
5.     Low Maintenance
Vinyl fences do not require painting, sealing or staining, or much routine annual maintenance or refinishing. They don't scratch, do not rust, and they do not attract insects. They do not rot, or expand or contract due to changing weather. They are extremely long-lasting, easily standing for years with very little attention.
6.     Privacy and Security
Vinyl fences afford privacy unlike iron or aluminum fences. They come in a variety of fence heights and privacy options so that you can have varying degrees of privacy and security.
7.     Strength and Flexibility
Vinyl is actually stronger than wood. When it comes to battling harsh winds, for example, vinyl is flexible and holds up extremely well to high-velocity wind zone areas prone to damaging hurricanes.
8.     Value
Vinyl fencing is quicker and easier to install than iron or aluminum fences. That, along with its low maintenance over the years, equals tremendous value. Vinyl fencing provides the best of both worlds: functionality at a tremendous value.
Which Vinyl Fencing Company Should You Hire?
Consider your local fence company Superior Fence & Rail to help install your new vinyl fence. We can install your fence quickly (often in one day!), and we have years of experience and expertise to handle any installation challenge. We install over two million feet of fence each year at 18 physical locations across six states, have tremendous buying power, and are the largest, most trusted vinyl fabrication and installation company in the U.S. We've designed our vinyl fences to be the sturdiest in the industry and all are backed by a lifetime transferable warranty. Ask about our PrivacyLock, SolarShield, StayStrong, and HeartWood vinyl fence options and our fence financing. Visit us today at www.superiorfenceandrail.com.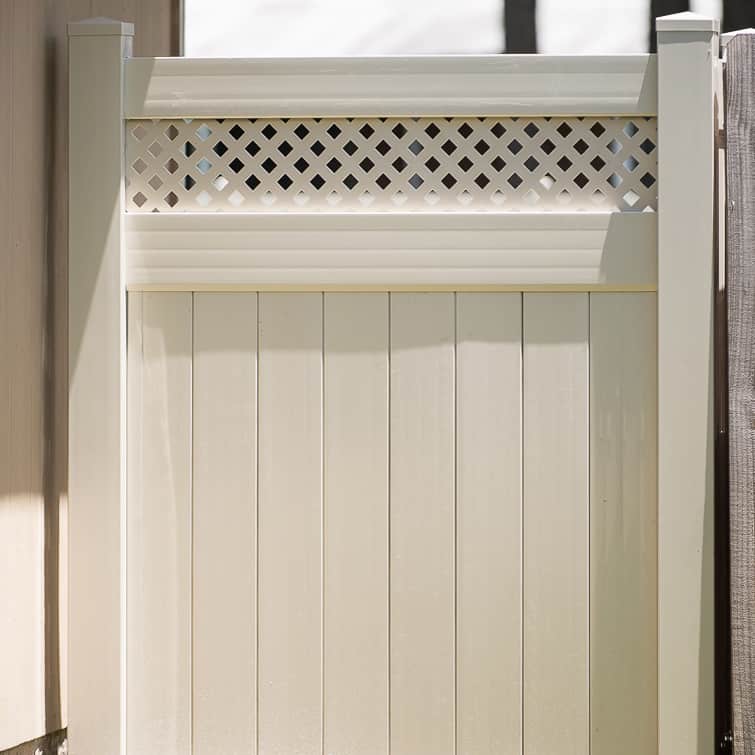 Great Fences Make Great Neighbors!
Best Quality Fences
Highest Customer Satisfaction Rating
Fence Financing Options
Licensed, Bonded & Insured
Your Superior Fence and Rail service team is standing by! Get a fence installation quote today!